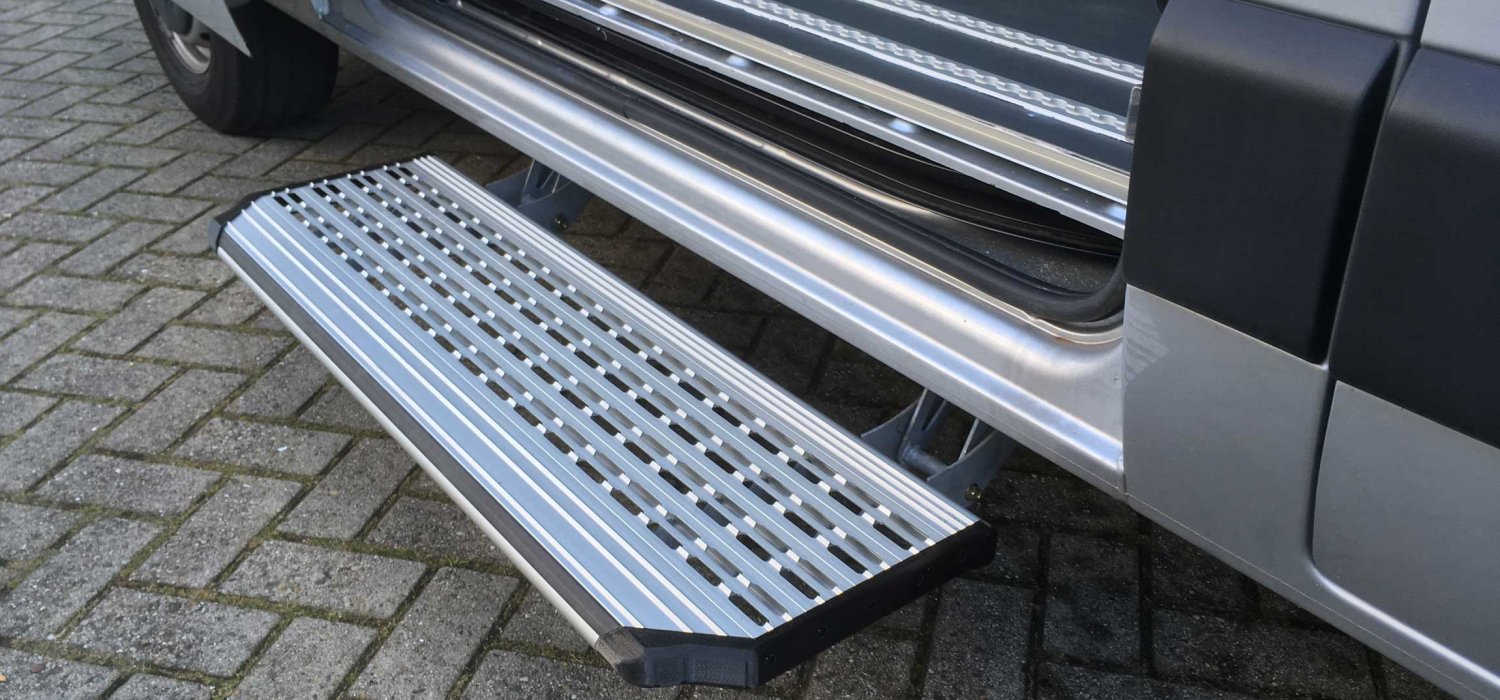 VERSA™ SL
The VERSA™ SL is an electrically operated step for mounting externally under the vehicle floor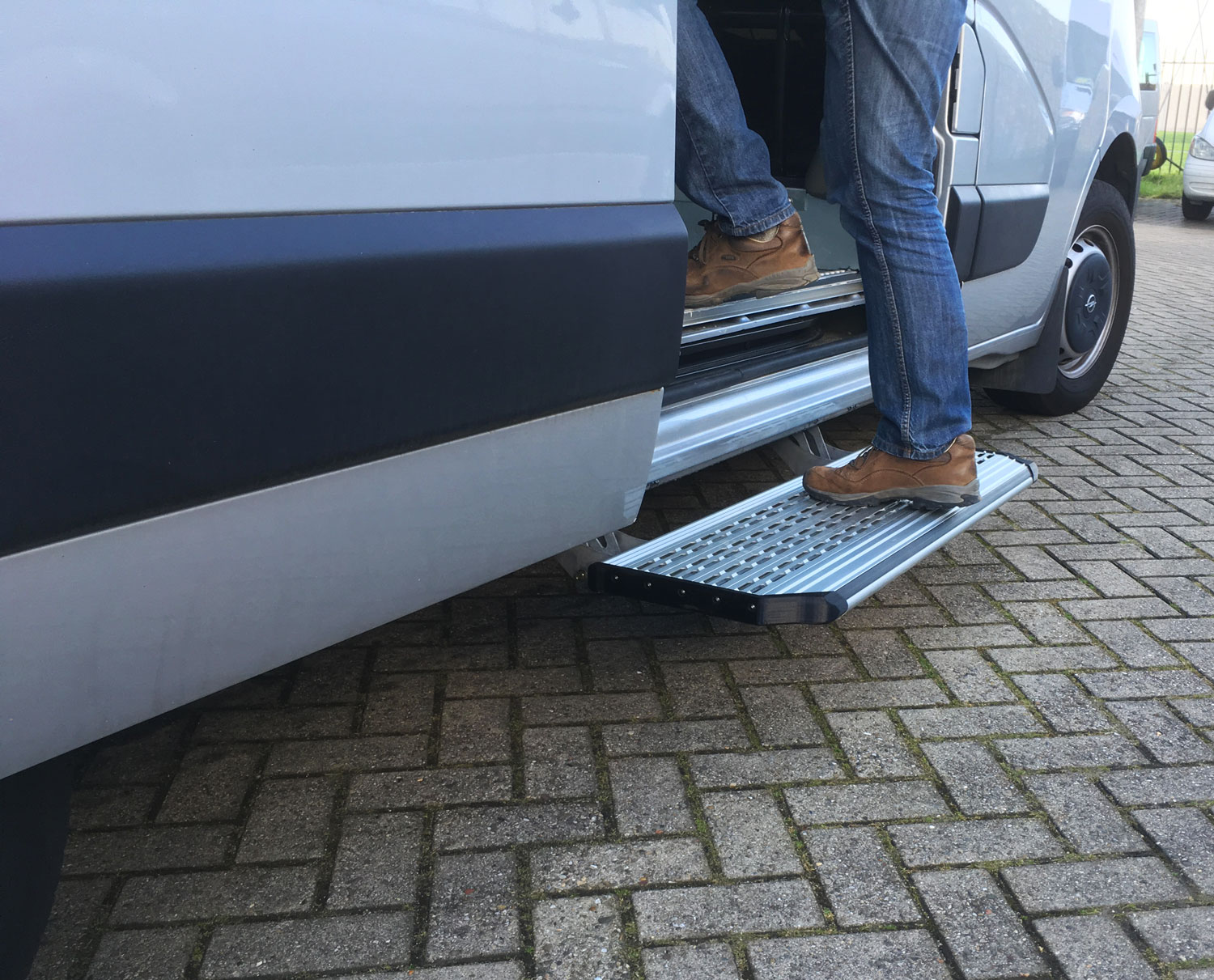 Stable and Secure Electrically Operated Step
The VERSA™ SL is made from a combination of steel and aluminium, and weighs between 16 kg – 18 kg (model dependent). Maximum capacity is 250 kg so you can be rest assured that it will remain stable and secure with regular use.
Zinc Coated
The VERSA™ SL can be mounted below the front, middle or rear door and uses a high temperature zinc corrosion protector to increase durability.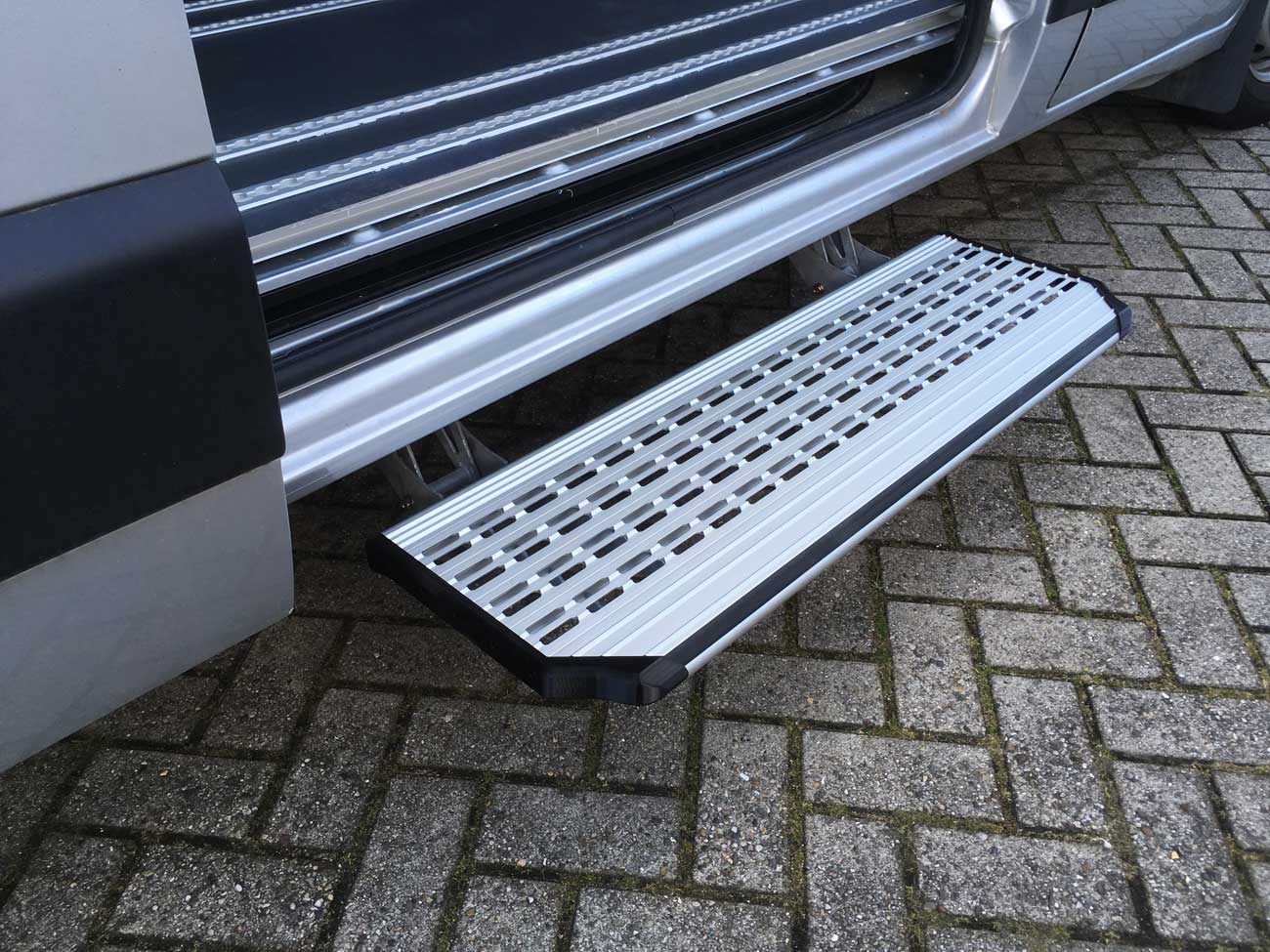 Efficient and Reliable Retractable Step
With a deployment time of 1.5 seconds, the VERSA™ SL step is an efficient and reliable addition to any vehicle needing extra access.
Optional Extra: LED in step nose.
Stable and Secure electrically operated step under the vehicle floor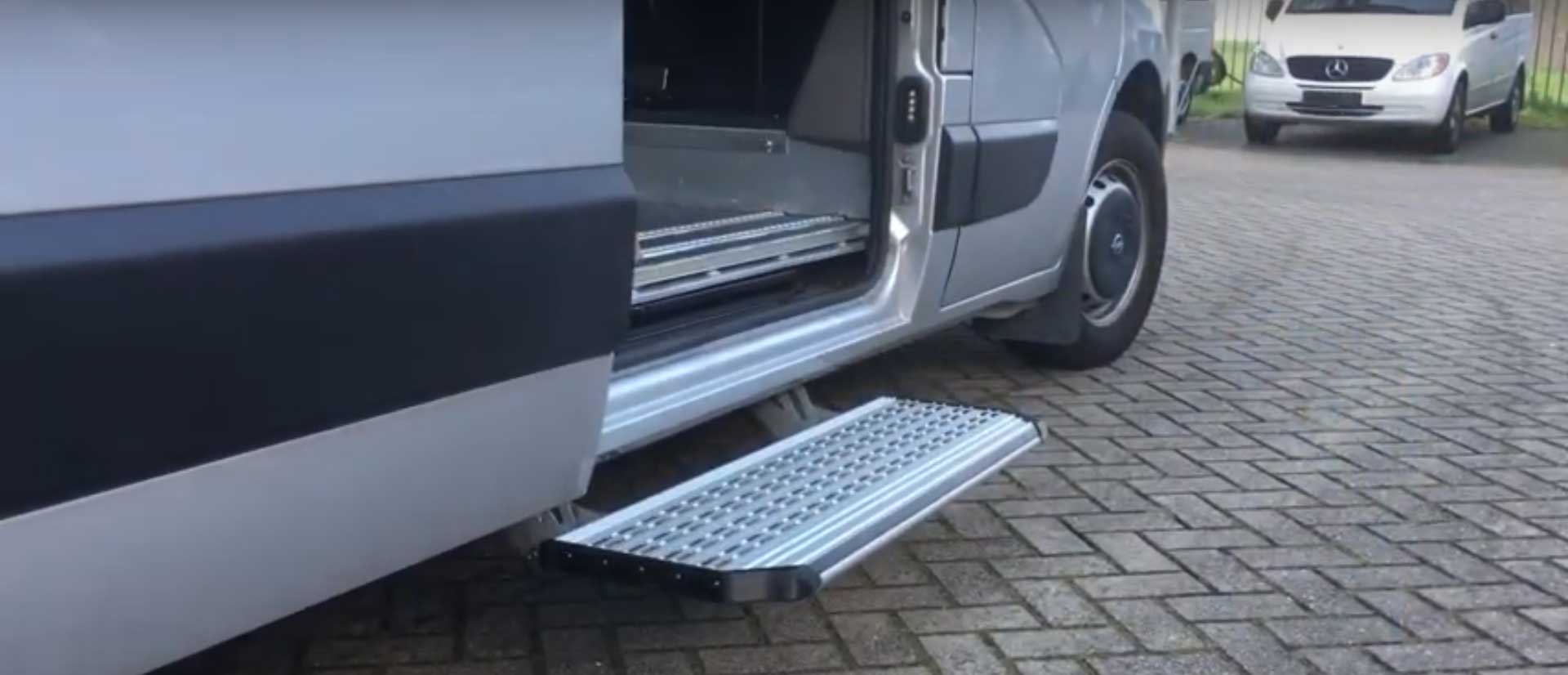 Tested life cycle of the step is 250.000 cycles