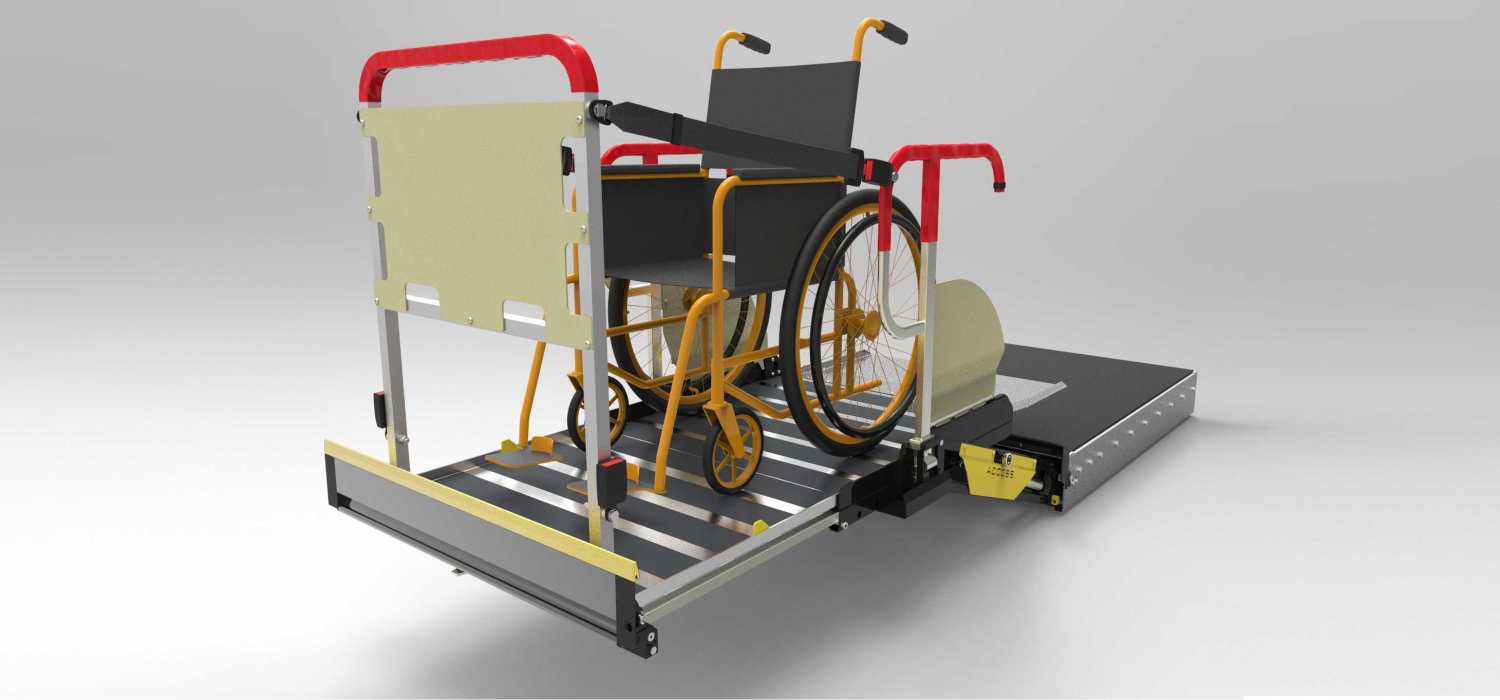 StopSafe
A safety inspired barrier for the protection of passengers
High strength barrier
The StopSafe lift barrier is a quick and easy solution to give you peace of mind when operating a passenger access lift at the rear of a vehicle. This high quality and durable solution is a manually operated, high strength barrier that can be efficiently installed on the end of a lift platform
Maximum safety
It provides maximum safety for wheelchair and semi-ambulant passengers whilst a platform is in operation. It's possible to have the StopSafe barrier retro-fitted or installed in a new vehicle. The barrier is fitted to the end of the lift platform, putting itself between any lift in operation and passengers within the vehicle. The barrier can be stored within the vehicle or conveniently stored at a separate location.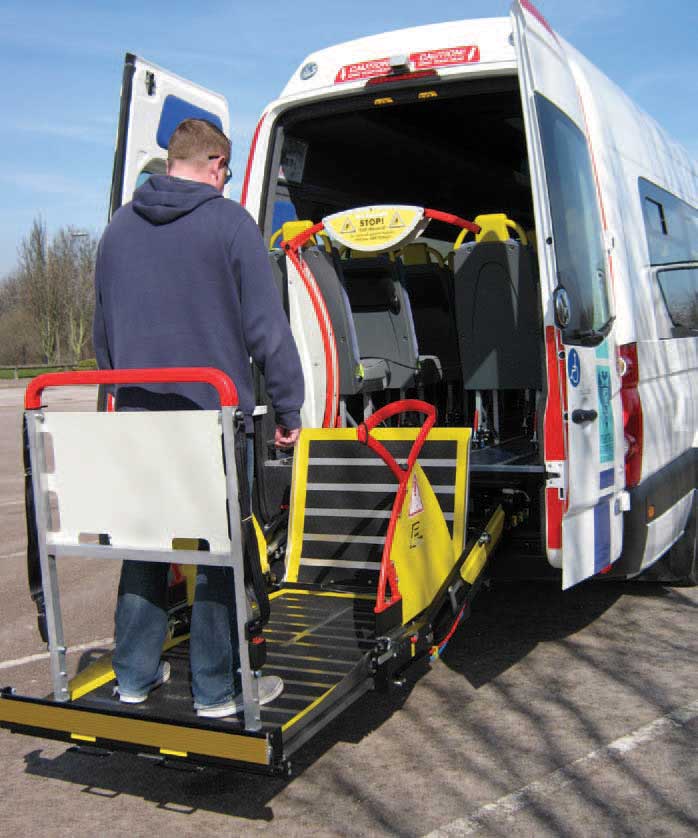 ---
When you're storing the StopSafe, plastic plugs can be used for added safety within the platform slots that secure it.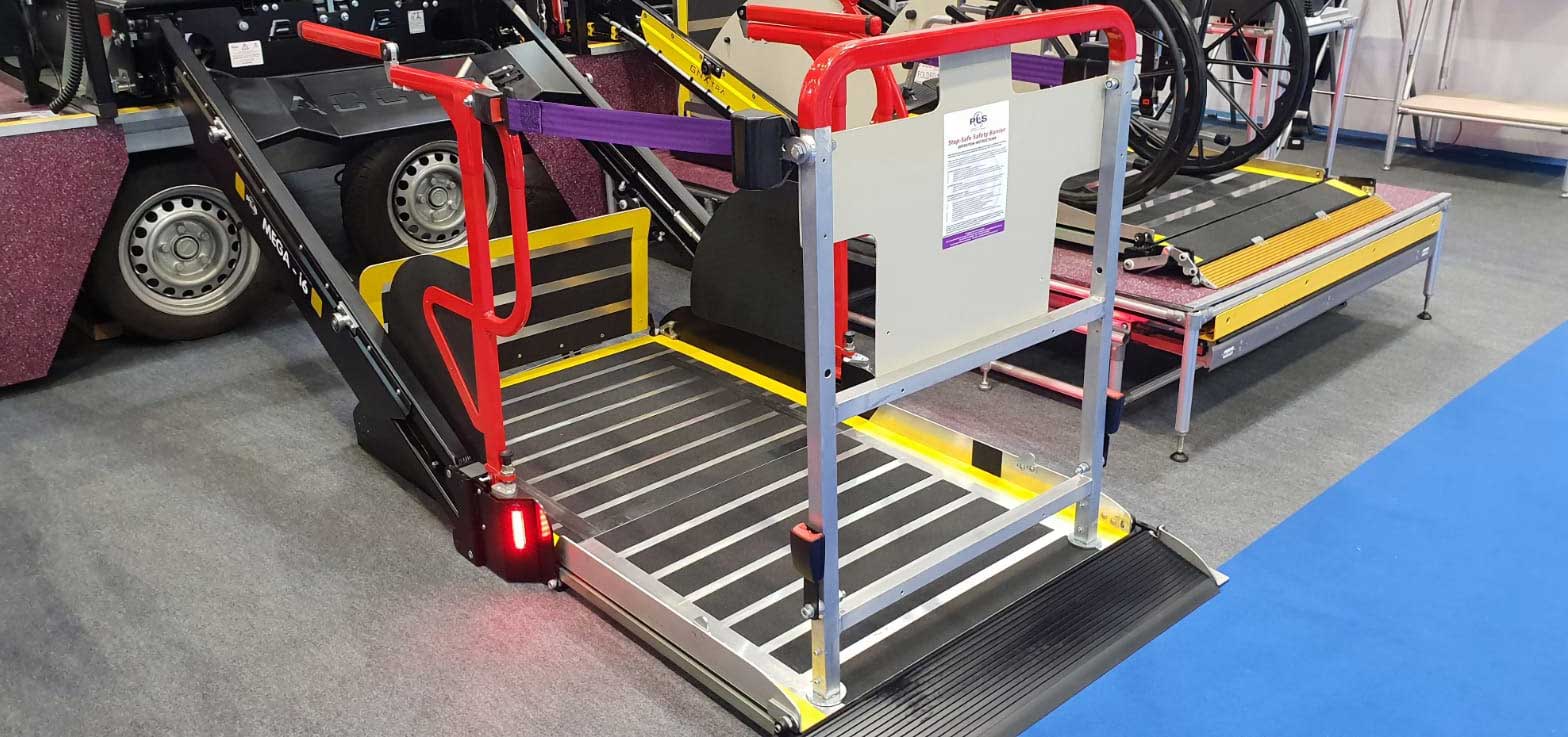 StopSafe is an adaptable product
It can be either transported within a vehicle or stored at a convenient and regular destination. Once a vehicle access lift is deployed, the StopSafe barrier can be slotted into position quickly to protect passengers and to offer reassurance.
Compatible with all our lifts
Quick and easy to manoeuvre, the barrier gives maximum protection and offers reassurance to those in the vehicle area. The StopSafe barrier is designed to fit with all Mobility Networks lifts which is cost-effective to the operators and convenient for passengers.