M1 Hybrid Floor
The new M1 Hybrid Plate is a lightweight hybrid product, based on plywood and XPS foam components
Combining fast and precise installation with a lightweight construction - suitable for M1, M2 and M3 vehicles
To ensure the delivery and installation is as smooth as possible, we provide the M1 Hybrid Plate in either 1 plate or multiple smaller plates depending on your requirements.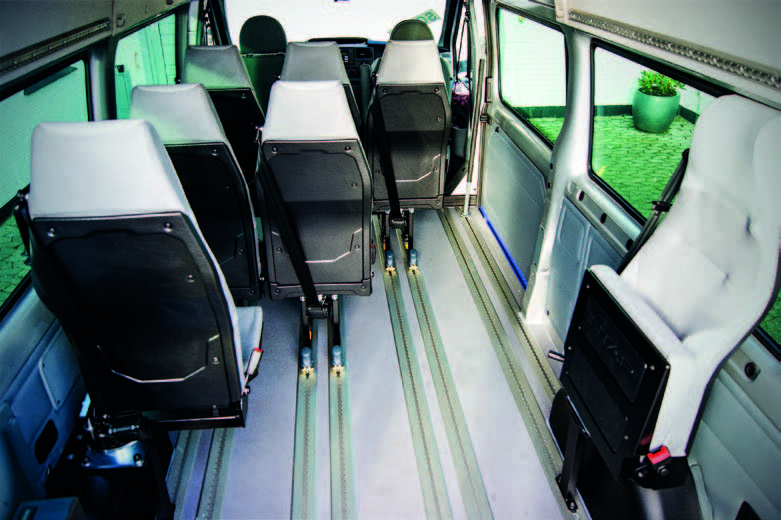 Quiet, lightweight and durable platform
The M1 Hybrid Plate is designed using two very different materials, Plywood and XPS foam, sandwiched together to create a quiet, lightweight and durable platform. It can be supplied with securement extrusions drilled for quick release seating systems or non-drilled for static seat fixtures.
The M1 Hybrid Floor is designed to secure wheelchairs and adapted seating to a range of vehicles with ease and flexibility.
With a universal design, the M1 Hybrid Floor is suitable for all wheelchair restraints and adapted seat fixings.
Whether you require a single or double rail, the durable and lightweight M1 Hybrid Floor can be easily installed using drilled or non-drilled extrusions.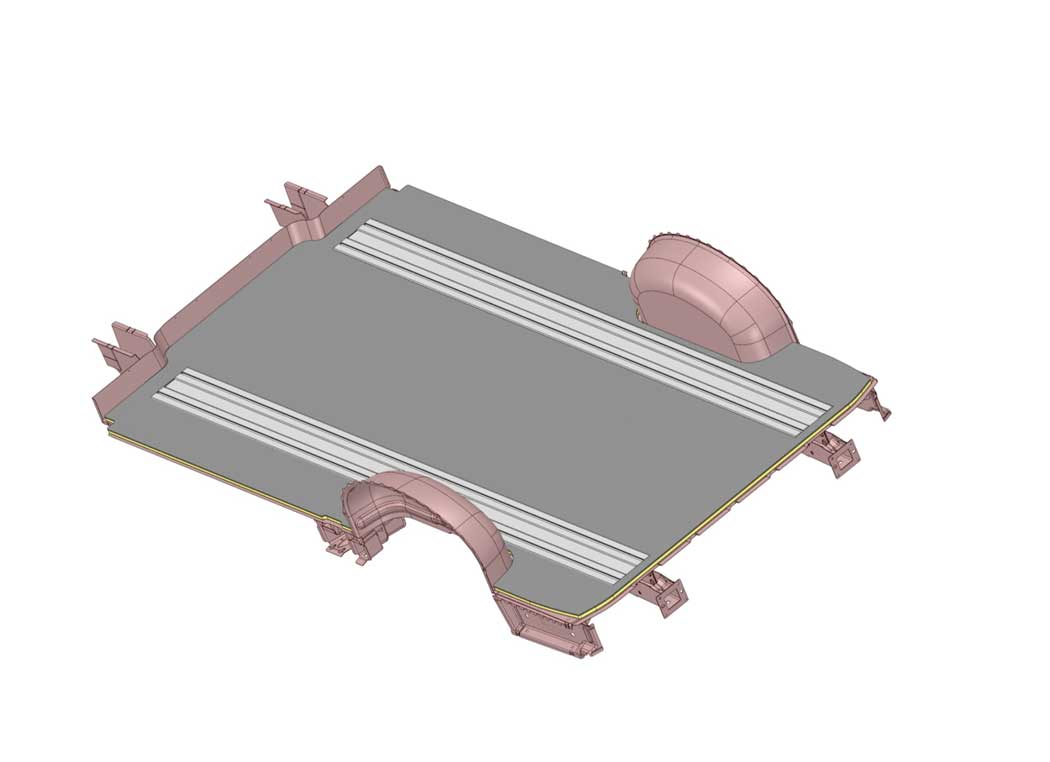 Quick and easy installation

Durable and non-corrosive. M1 Hybrid Floor delivers a safe surface to reconfigure seating within a vehicle and alter the position of wheelchair passengers where required. Its straightforward design ensures faster installation than conventional flooring systems and rails.
The M1 Hybrid Plate is extremely lightweight, weighing 93 kg in total. Due to the lightweight components, the flooring system helps to reduce carbon emissions from vehicles that previously carried dense and heavy flooring systems.
M1 Hybrid Floor is suitable for all makes and models of seats
As with all Mobility Networks products, M1 Hybrid Floor has been stringently tested so it complies with all European safety requirements. All rails are fully universal in terms of seat fixings and wheelchair restraints so total flexibility is assured. Tested to ECE R14.07 - standard in all vehicle models.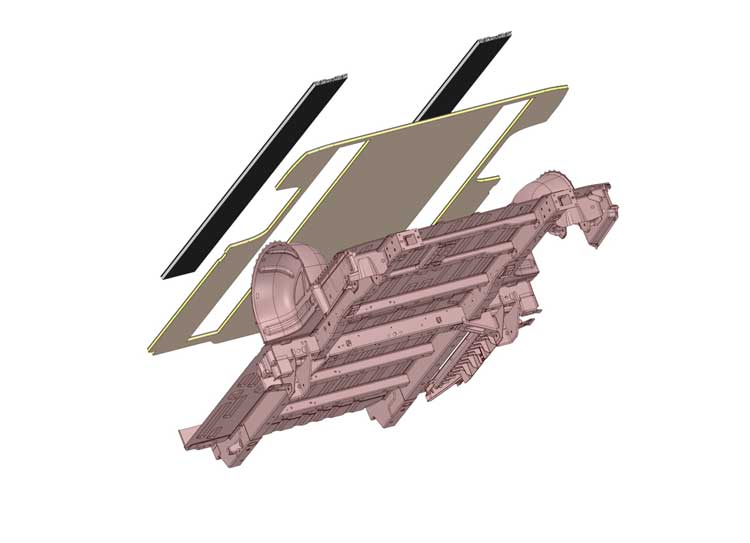 50% Lighter than aluminium profiles
The vinyl that coats the floor is applied under vacuum pressure which ensures long term durability, no bubbles, less vehicle down time and an overall more reliable flooring system.
30% Lighter than traditional plywood
XPS foam reduces noise and vibrations. Especially compared to hollow aluminium profiles
XPS foam has an isolating effect
The M1 Hybrid Plate is faster and easier to adapt to a vehicle floor, compared with aluminium
The M1 Hybrid Plate can be delivered with markings for wheel arches and rails
The M1 Hybrid Plate can be supplied as an assembly kit in pieces, so the floor is assembled from left to right
The ultralight weight-saving M1 Hybrid Floor benefits:
Extraordinarily lightweight: e.g. a medium wheelbase floor with 8 rails – only 93kg
Flexibility: As it is not a profile-based floor, Single and Twin rails can be positioned in a variety of locations
Isolating: With the XPS foam based core of the floor plate, you will have an isolated floor to maintain a steady temperature inside of the passenger cabin
Installation time: As the floor comes custom made to any vehicle, with vinyl already attached, the installation time is kept as low as possible
Anti-slip: The Hybrid Floor vinyl is fitted in a vacuum press, so it will never come loose
Safety: Tested to M1 requirements R14.07 and FMVSS for North America. If we do not have the test documentation you require, our in-house test setup will be able to address this