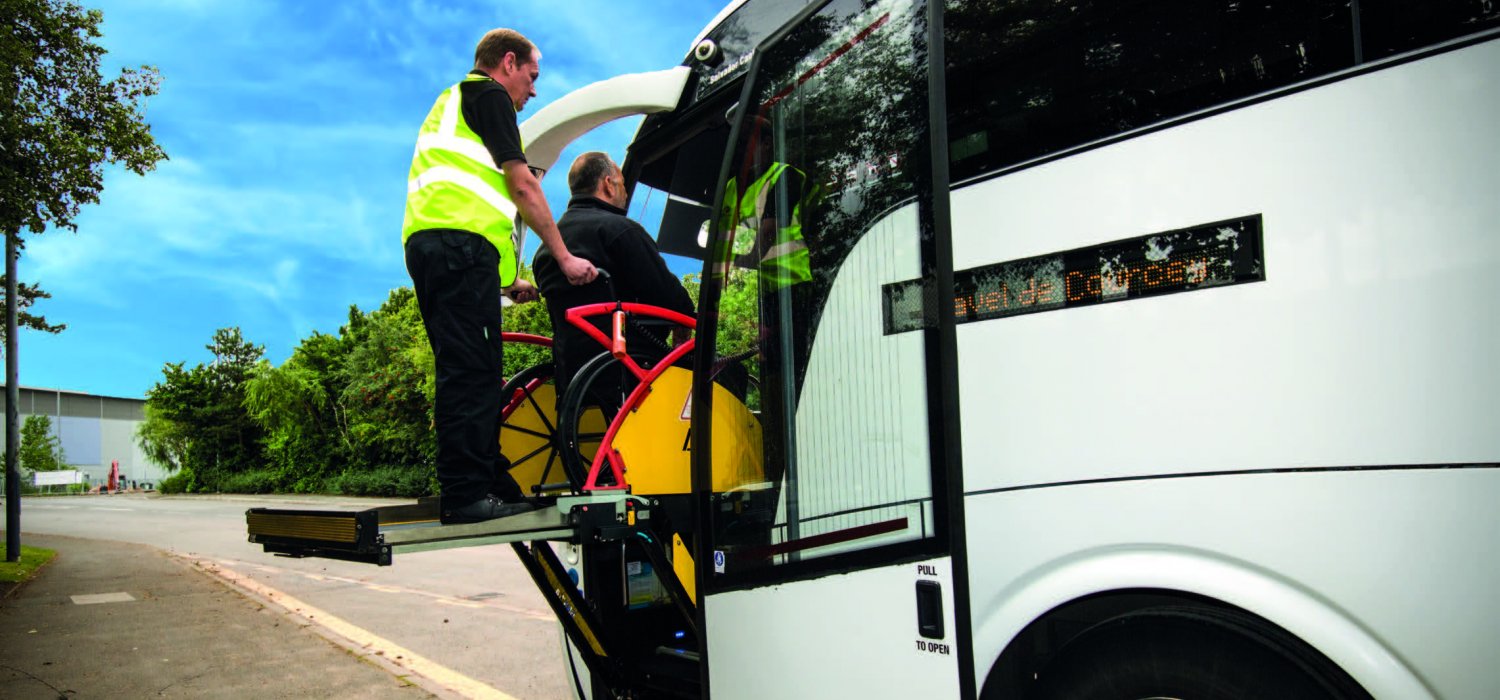 GNX Access™ Cassette Lift
World Leaders In Front Entrance Lifts
A unique lifting solution providing front entrance accessibility
Over 1,500 units have been successfully fitted to date; installation is available in many regions across the world. This is one of the largest, lightest and strongest wheelchair lifts available for the coach market.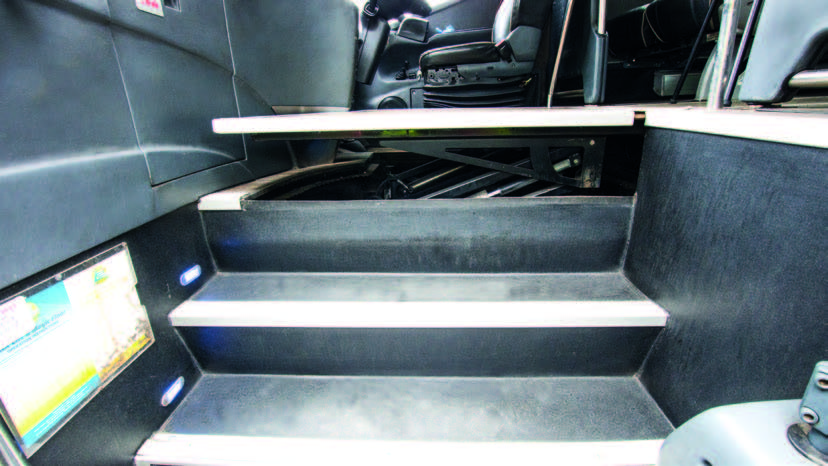 Compatible with most coaches
No seats to be removed and does not take luggage space.
Maximum usability
Largest platform size available, safe deployment with fully automatic operation (including handrails) and Seamless transfer with the Magic Floor System.
Quicker loading
Front row seating and cheaper and quicker retrofitting
Designed in close collaboration with coach builders
We appreciate that coach builders need to continually innovate and provide vehicles with higher specifications yet lower in weight – the Coach Front Entrance Lift assists with this industry challenge.
Concealed mechanisms and platform
The strong lifting mechanisms and wheelchair platform are housed in a cassette concealed within the coach riser steps. This underfloor position is unobtrusive and ensures space is not compromised within the vehicle. Potential contamination from external sources is also eliminated through its internal mounting so excellent performance is assured.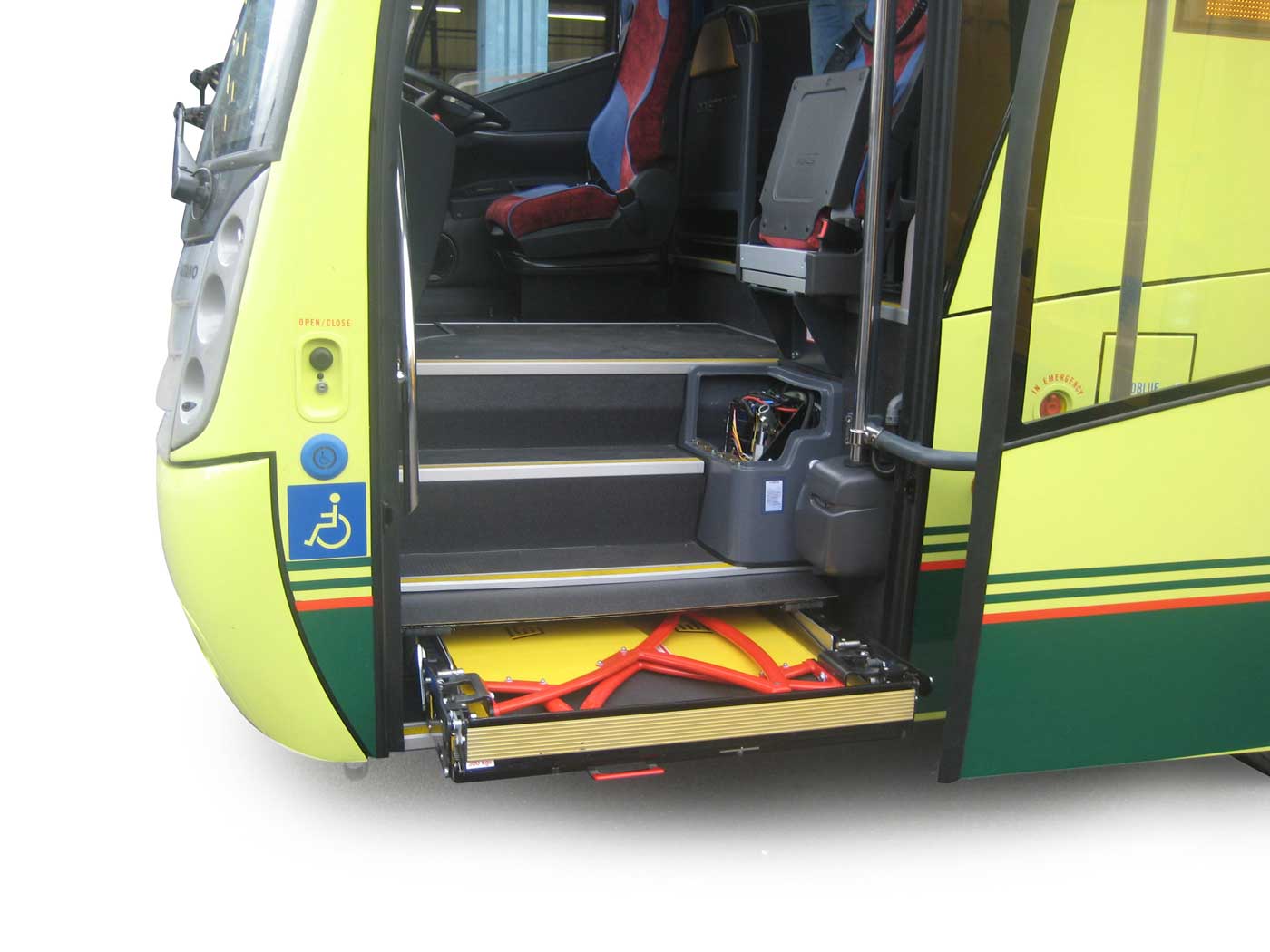 High quality components
Precision installation and high quality components result in no vibration noise when stowed and the controls are simple to operate from the driver dashboard.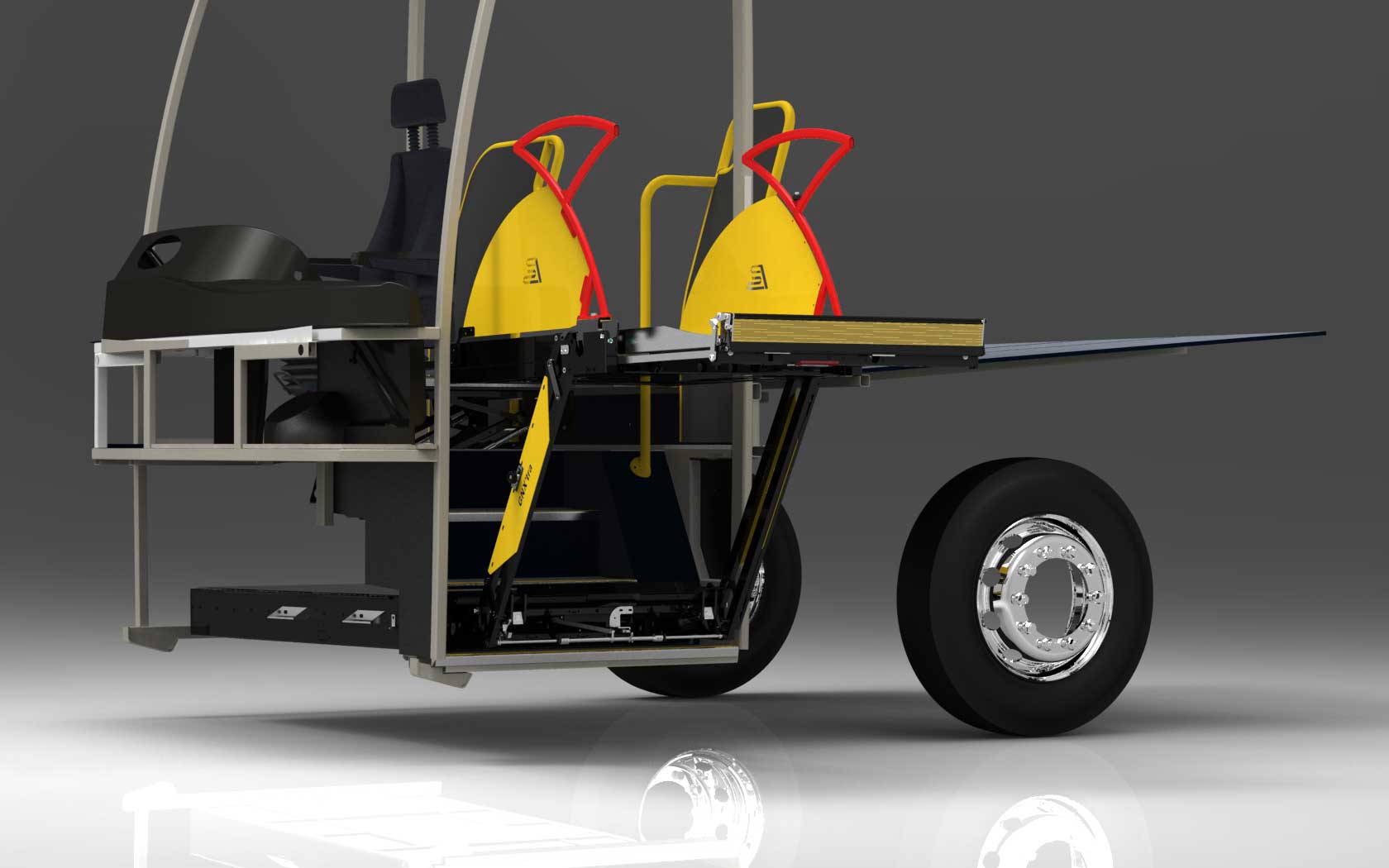 A unique lifting solution in front entrance accessibility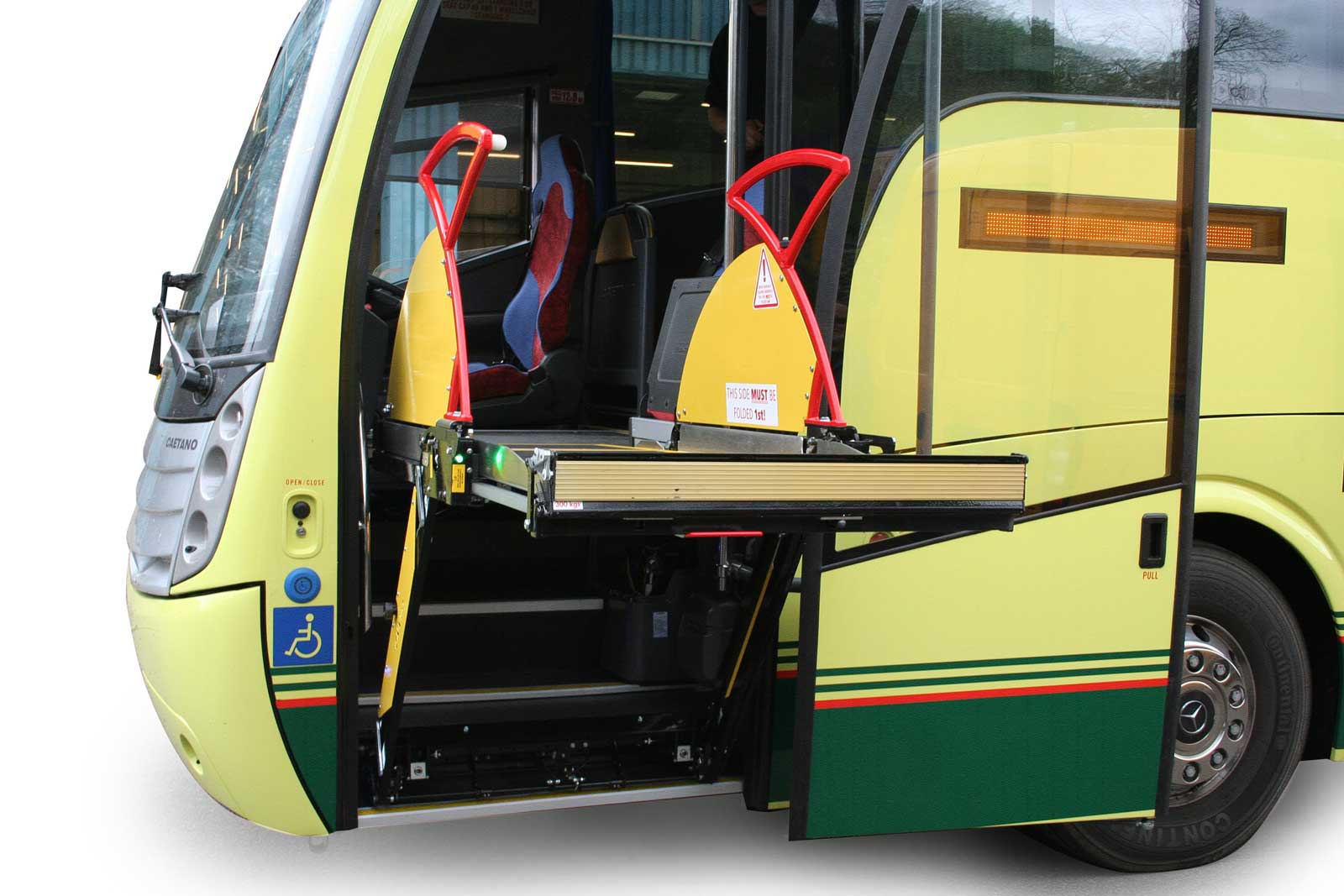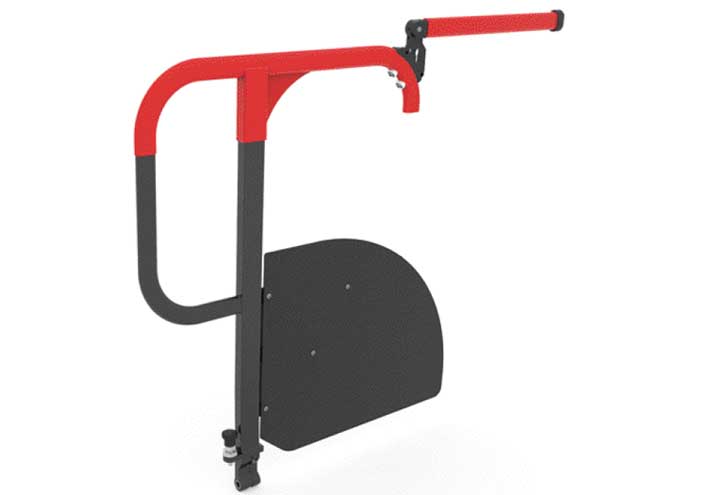 Extendable Handrails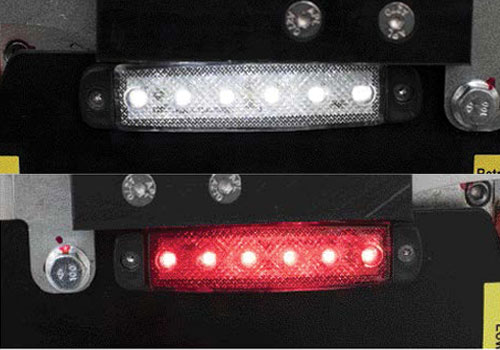 Flashing lights
Audible warning device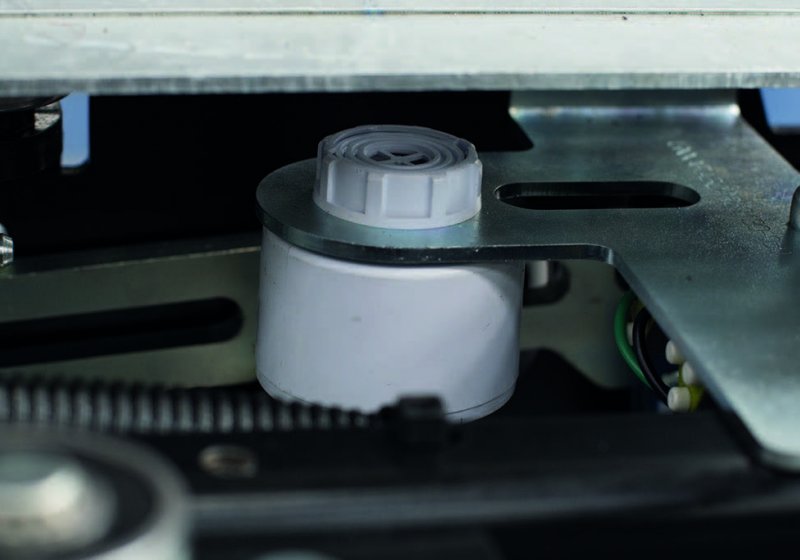 Cycle counter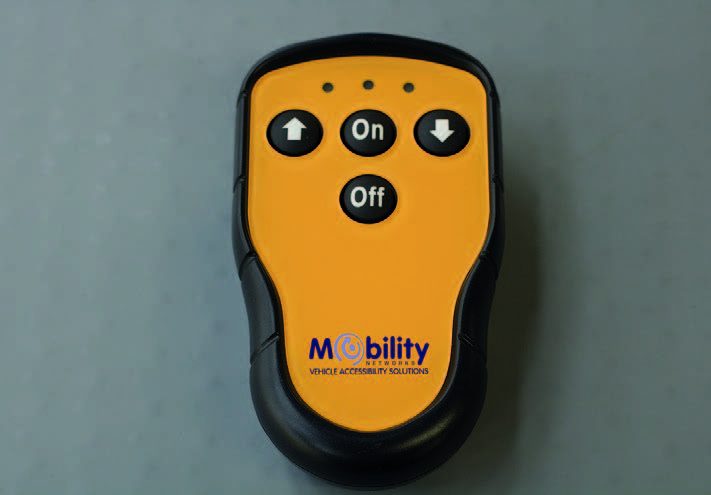 Remote control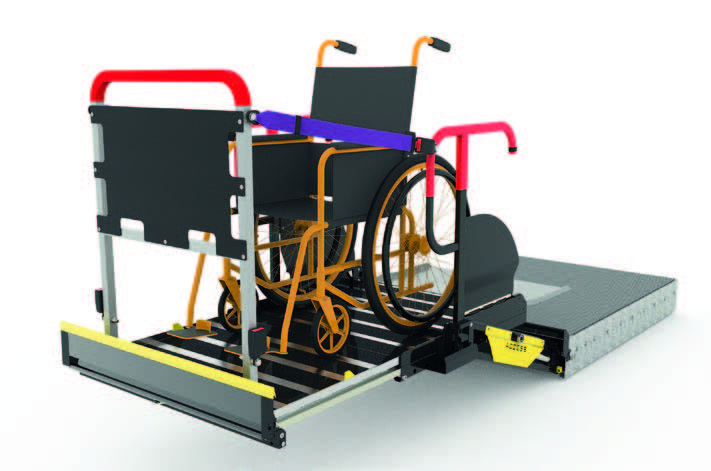 Stop safe ultra
Platform size
825 mm (w) x 1740 mm (l)
Cassette size
1000 mm (w) x 1945 mm (l) x 175 mm (d)
Max. lifting height
1450 mm (ground to vehicle floor)
Lift standard weight
285 kg
Standards
Fully PSVAR, DDA, COIF, SVTA and BS6109 Part 2 compliant
Certificates
SWL and CE certificates issued and ISO accredited production
Installation
LOLER Installation Compliance
Type approval
Meets ECWVTA (European Whole Vehicle Type Approval)