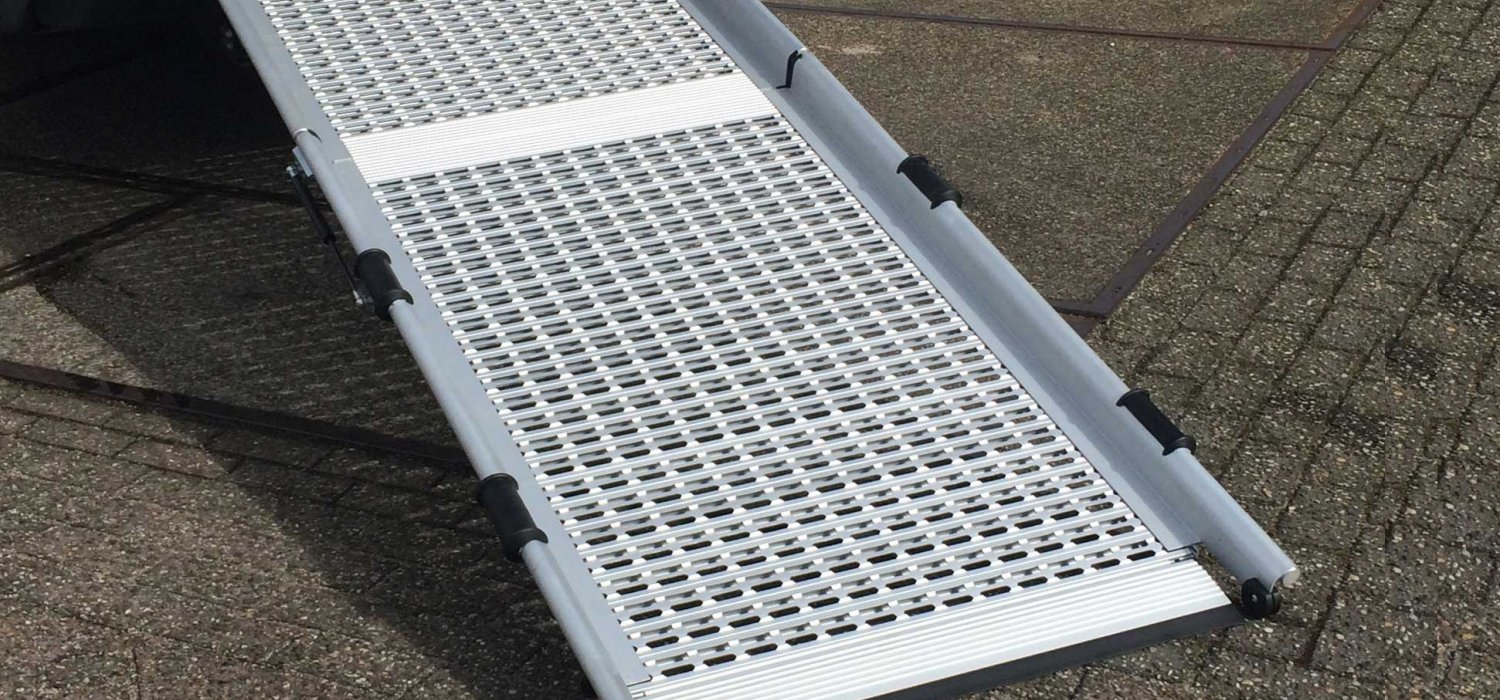 AXS-FL Ramp
A hand-operated, durable and lightweight folding wheelchair ramp for midi and minibuses
Light weight design
The unique platform construction makes the ramp more rigid, preventing groove formation. The ramp has a durable platform design which lets snow, rain and dirt through the openings.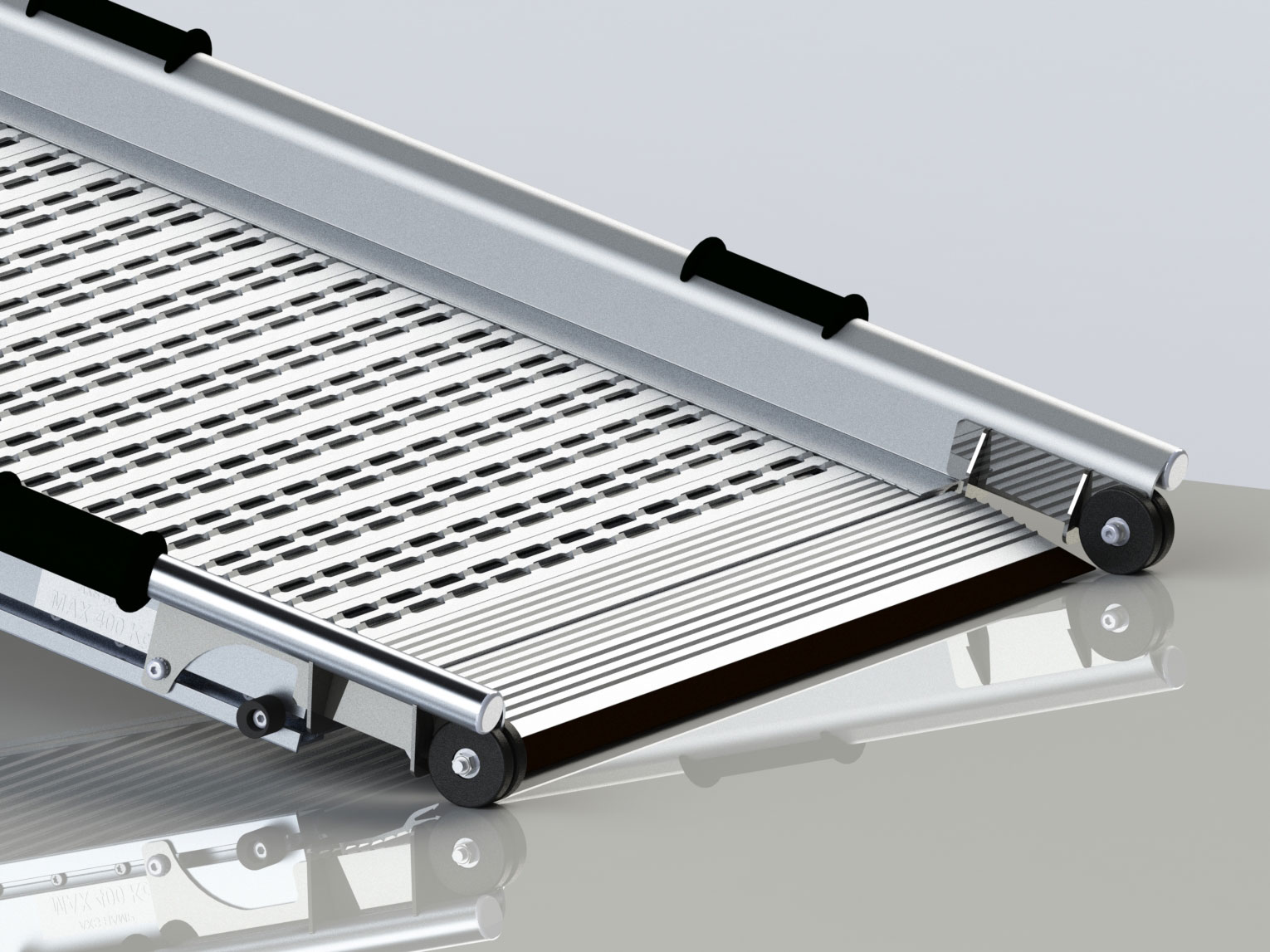 AXS FL-Ramp features & options
Features:
Light weight design
Kick out emergency opening from inside the vehicle
M1 (20G) tested
Ramp entrance with adapting flaps and rubber edge
Auto lock for easy operation without additional handling
Options:
HD wheel kit (as in picture)
600 kg load upgrade kit (centre leg kit)
50 mm Yellow sticker kit
Quick out kit
90 deg Turn table (turn in and out)
Durable aluminium folding ramp
The AXS FL-Ramp is a hand operated durable aluminium folding ramp. The ramp is available in three lengths: 210 cm, 250 cm, 280 cm and two widths: 86 and 97 cm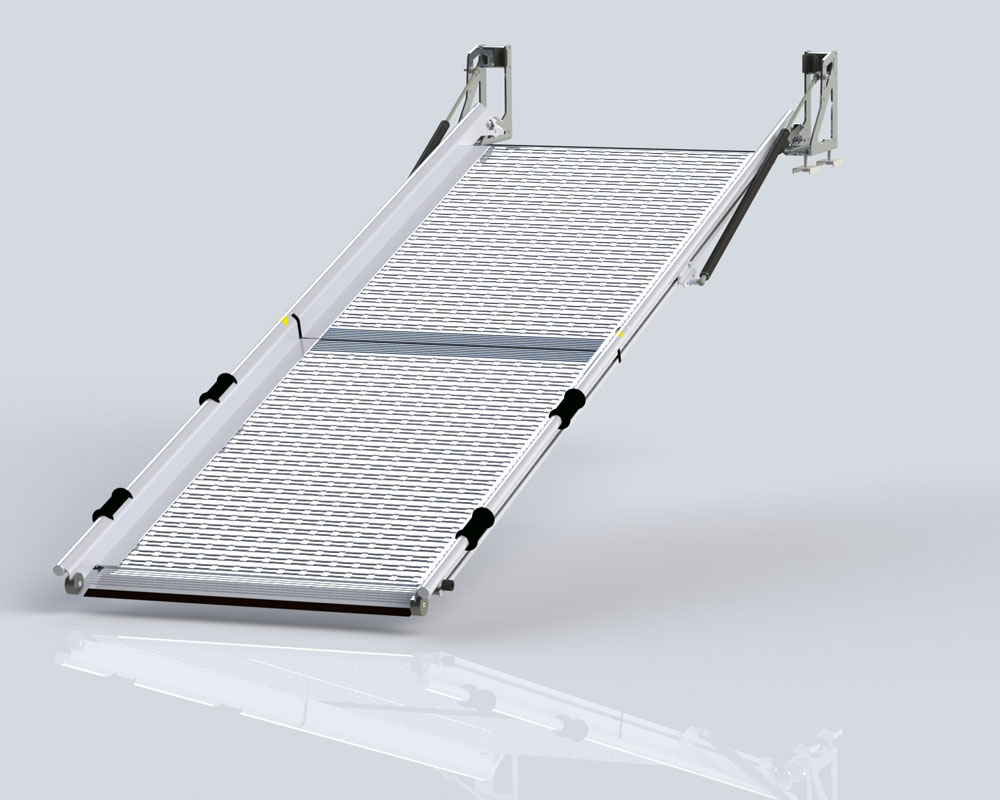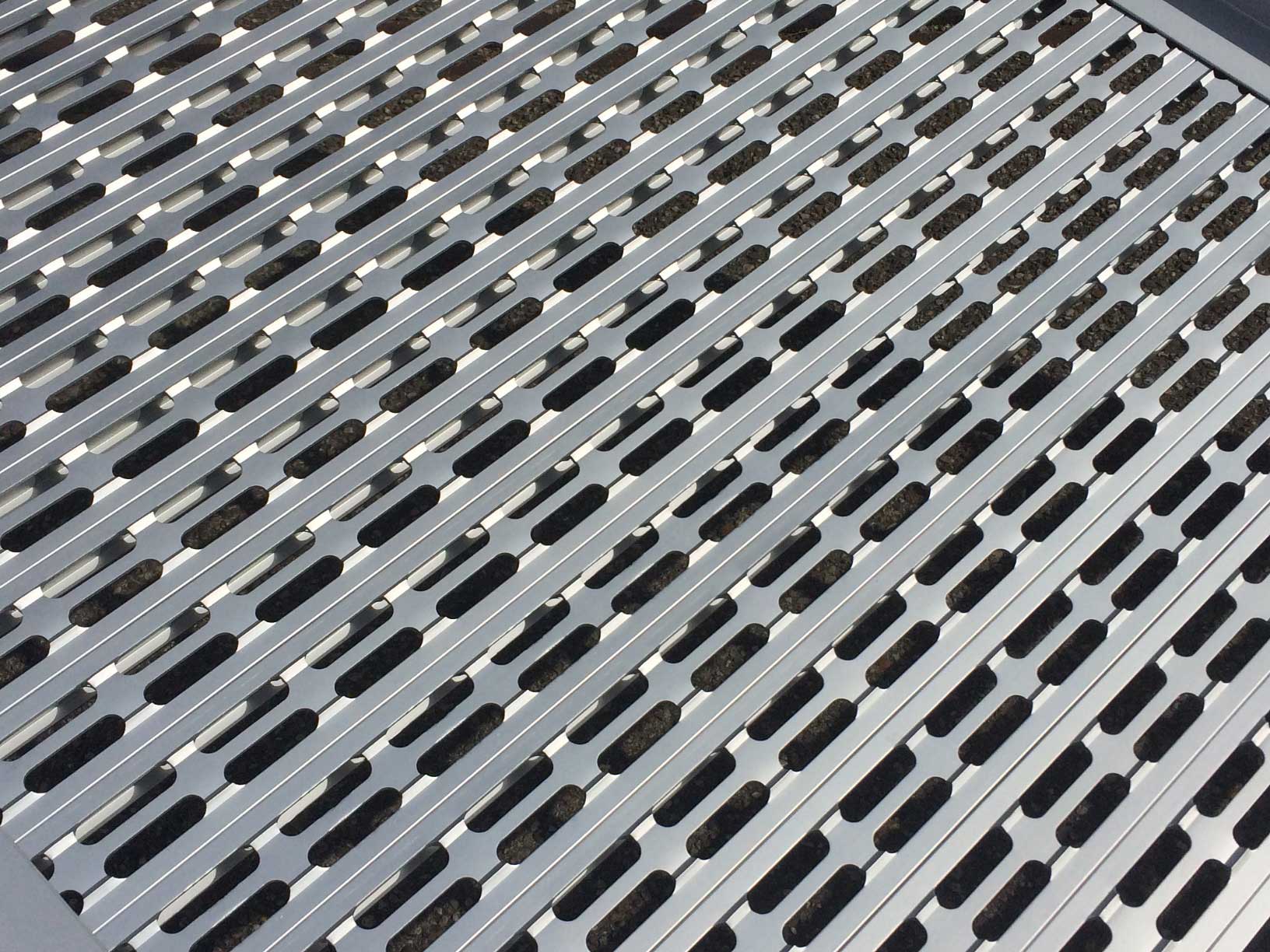 High performance profile platform
Optimal strength and anti-slip even in snowy conditions.
Easy operation
The AXS-FL Ramp is easy and light to operate due to the well-balanced gas springs. Furthermore, ramps have an auto lock mechanism for easy operation.
seRAMP range
The accessRAMP range focusses on low-maintenance ramps that are installed at the rear of the vehicle. The ramps in this range usually suit M1 and M2 vehicles.