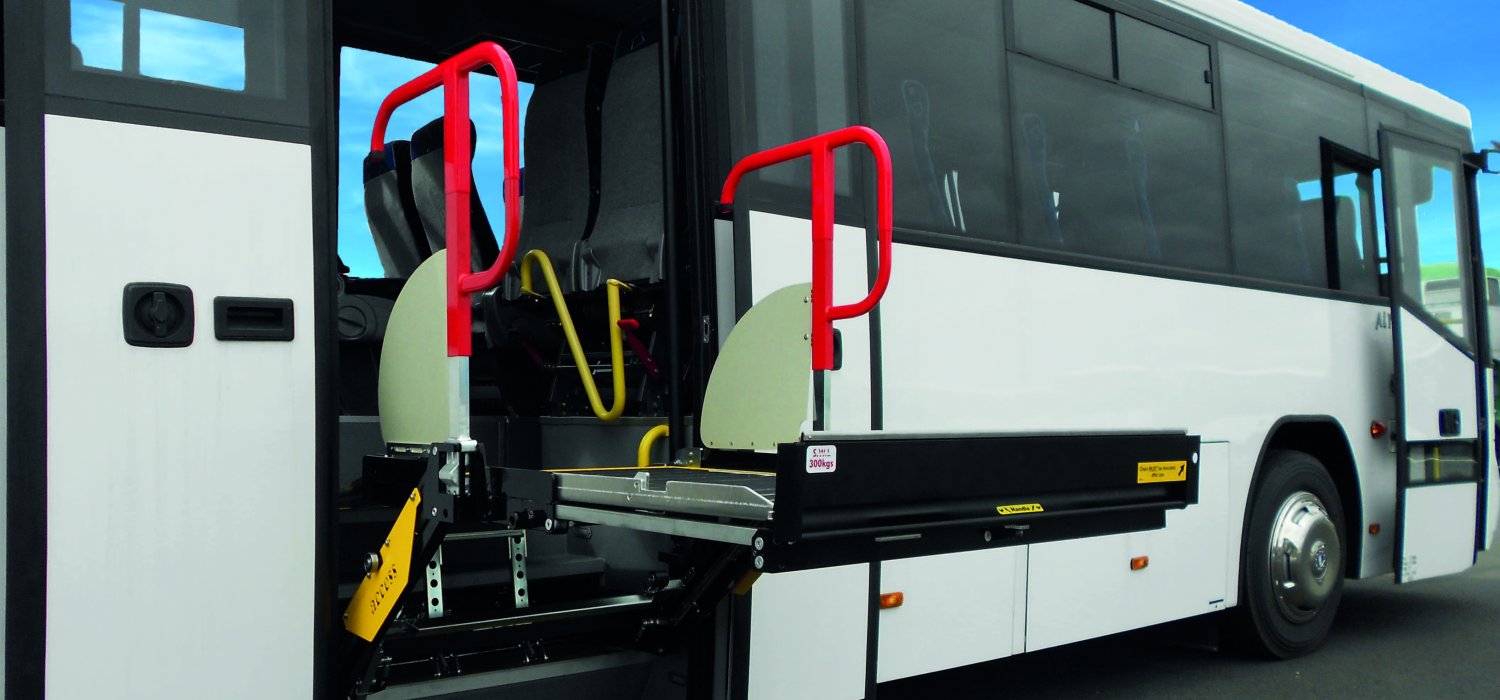 Access™ Step-well Cassette
With an exclusive telescopic platform
Proven technology compatible with most high-floor bus designs

It provides a level, stable platform and bridging plate for wheelchair passenger access and can be deployed by an operator in less than 60 seconds.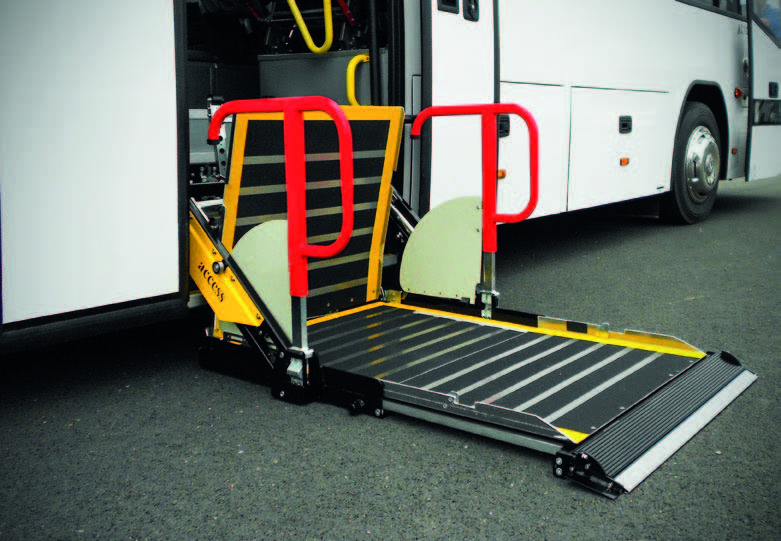 No compromise on vehicle ground clearance
Compatible with most high floor city bus designs
Semi automatic
This lift is for side centre door applications in high floor city buses and utilises the vehicle step well to conceal the platform when stowed.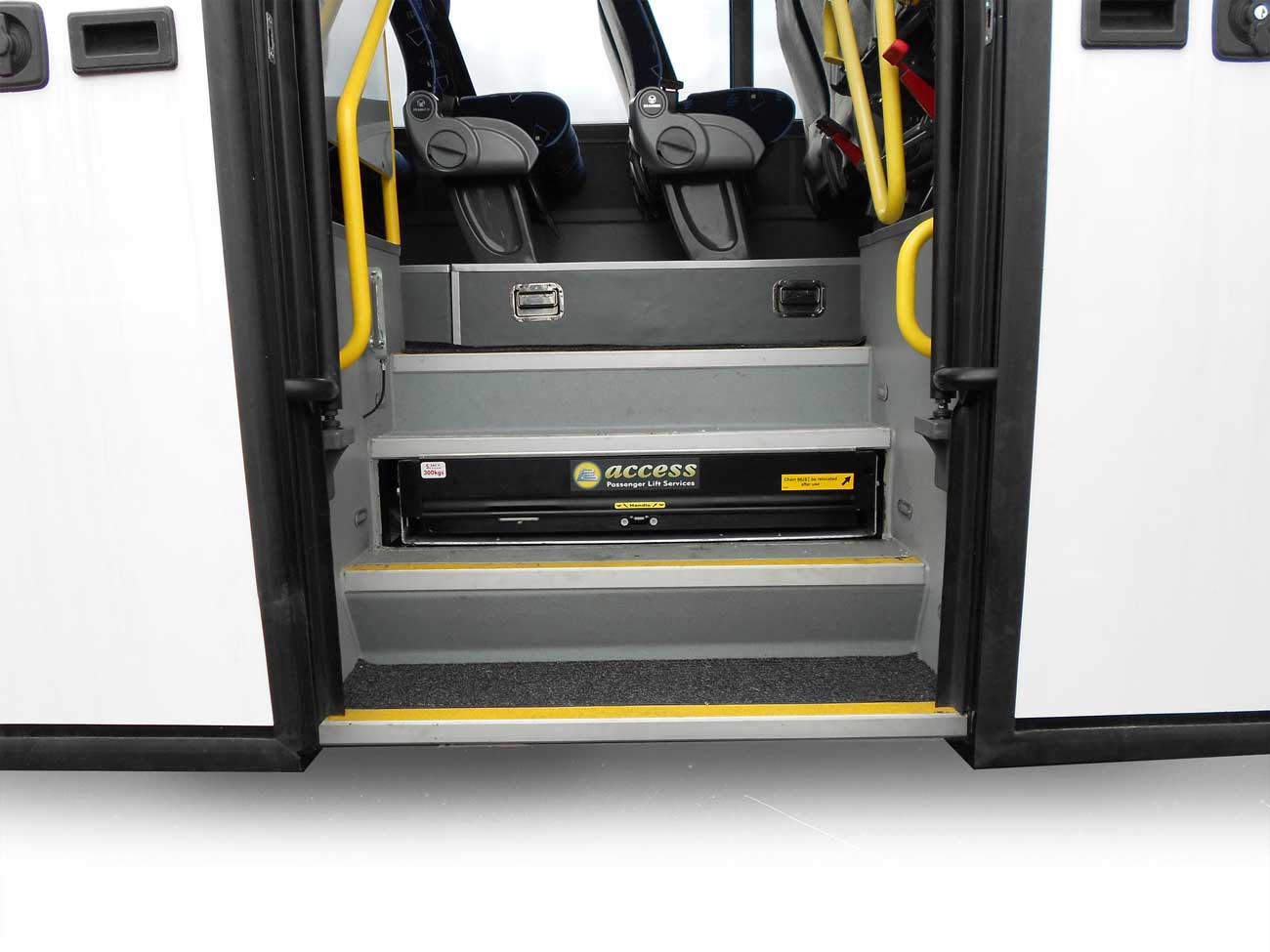 Every galvanised cassette box has been intelligently engineered so location is straightforward and installation issues in terms of surrounding bus components are eliminated. When operated via a roaming controller or dashboard mounted controls, the lift will automatically deploy from the cassette ready for the manual positioning of the handrails.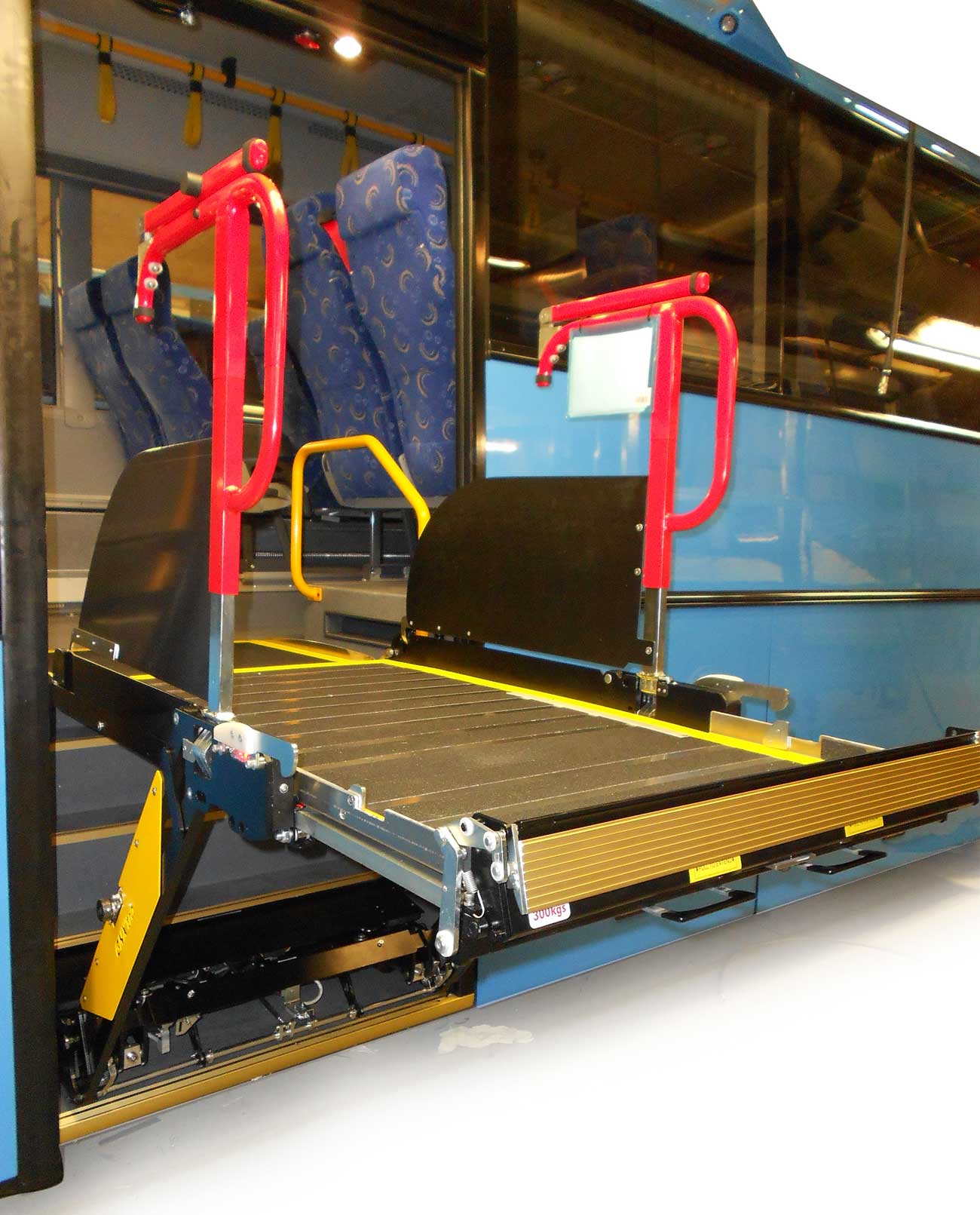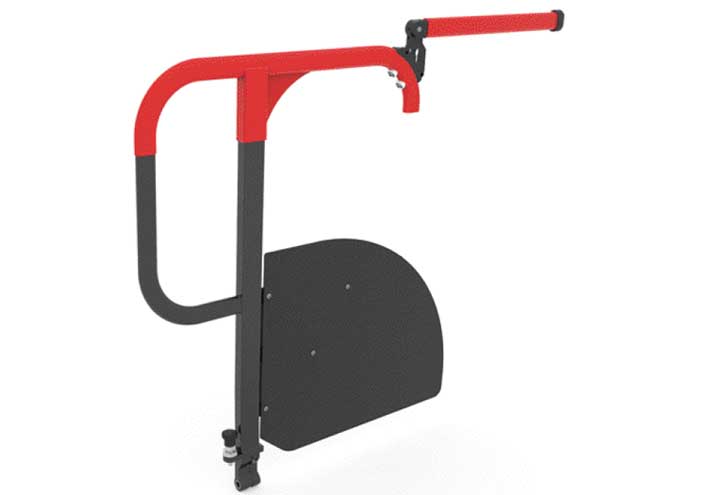 Extendable Handrails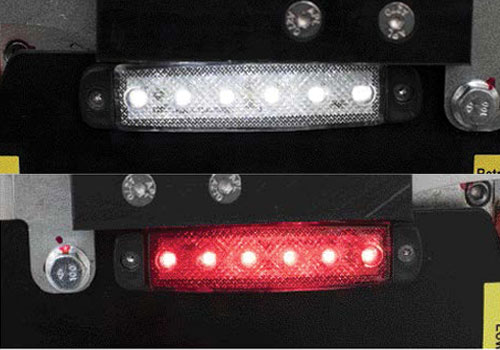 Flashing lights
Audible warning device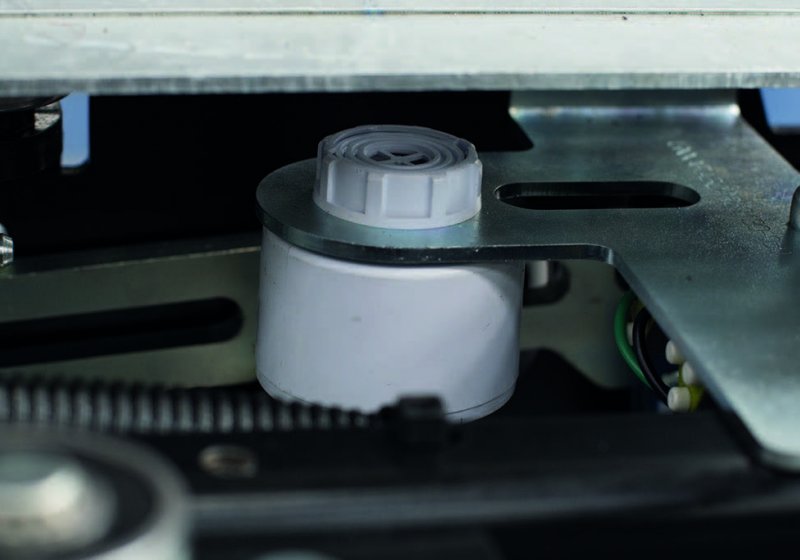 Cycle counter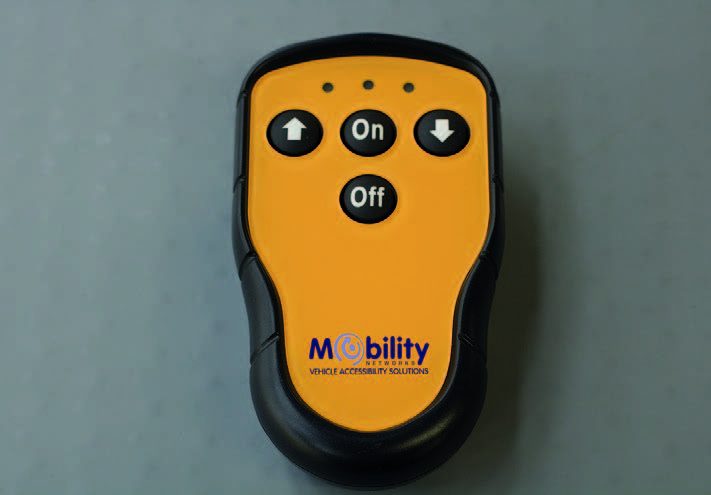 Remote control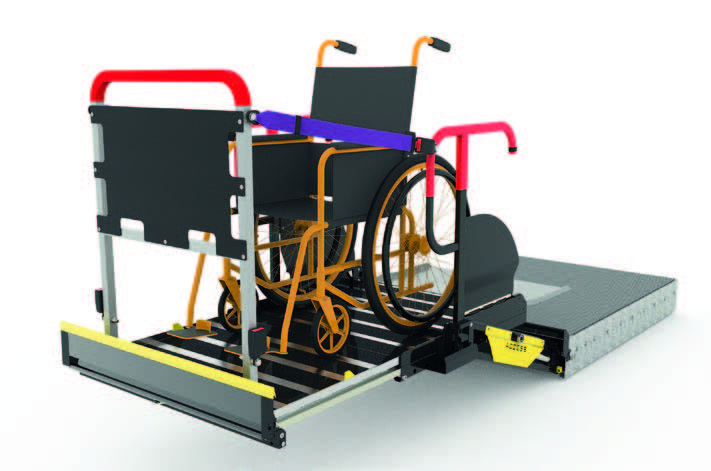 Stop safe ultra
Platform size
825 / 925mm (w) x 1410 / 1510 / 1610 (l)
Cassette size
1000mm (w) x 1720mm (l) x 175 mm (d)
Max. lifting height
Up to 1250mm (Ground to vehicle floor)
Lift standard weight
235 kg
Standards
Fully PSVAR, DDA, COIF, SVTA and BS6109 Part 2 compliant
Certificates
SWL and CE certificates issued and ISO accredited production
Installation
LOLER Installation Compliance
Type approval
Meets ECWVTA (European Whole Vehicle Type Approval)