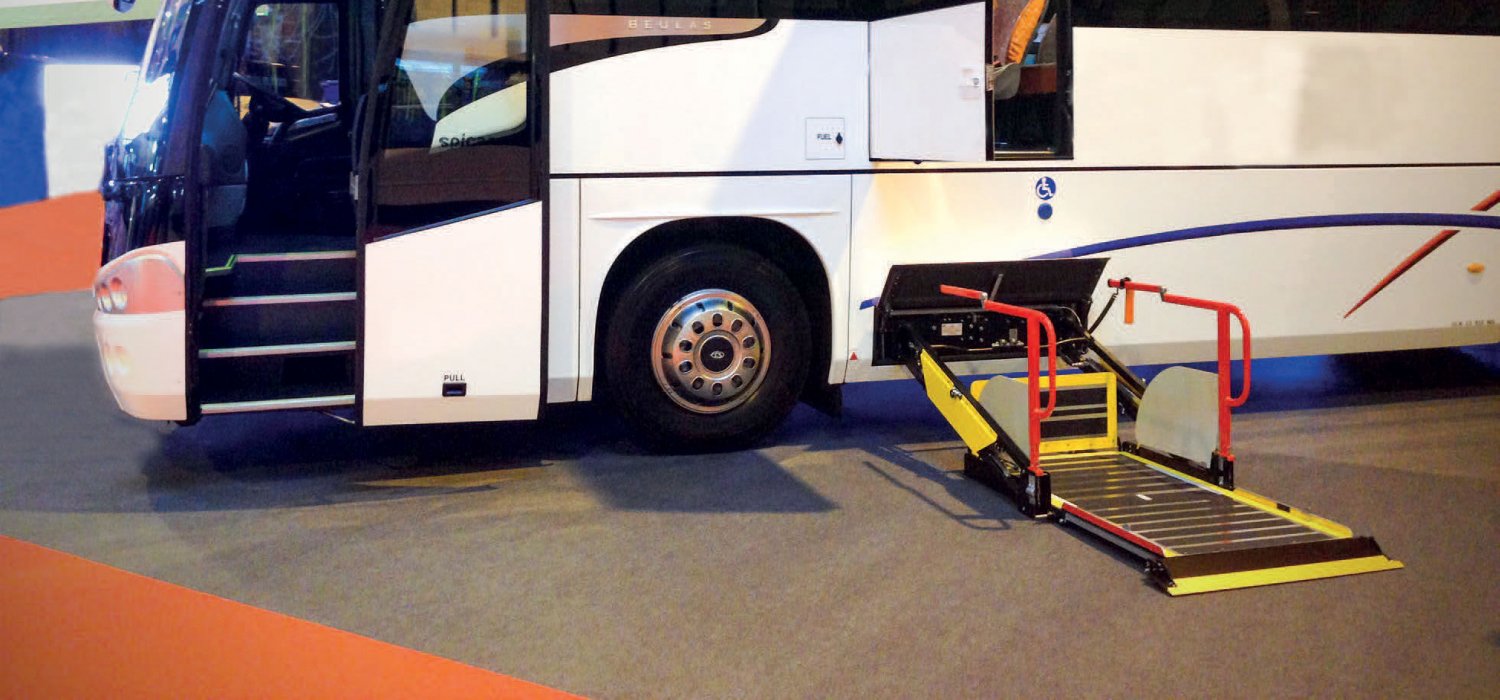 Access™ Mega Cassette Lift
Compatible with all coach models
The widest lift option on the market
Suitable for the bottom, middle or upper locker compartments, the Access™ Mega Cassette Lift is the perfect addition to any coach. Compatible with all coach models, the lift can be quickly installed and is the most durable, stable and secure platform available.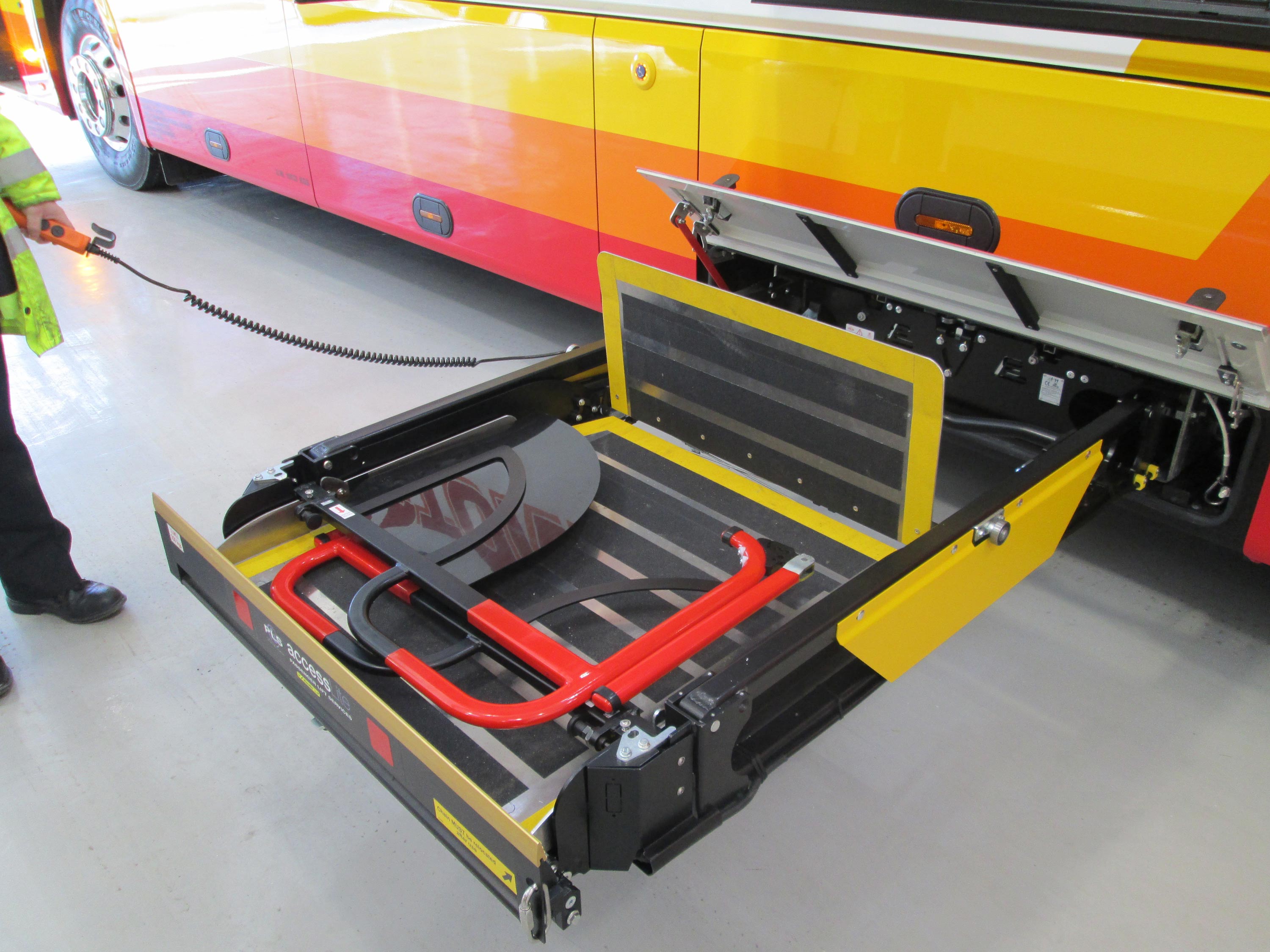 Robust, durable and secure
The Access Mega Cassette can lift up to 400 kg and there are multiple optional extras which sit alongside this product.
Product highlights include:
solid handrails
extra protective side guards
service access panel
noise blocking acoustic cassette
extra long two piece roll off ramp
self levelling roll off ramp
stainless steel platform sides and an anti-slip surface
Precision and quality
This lift can be located within the bottom locker and is suitable for touring coaches with up to a 1.7 m ground-to-deck height. It has a loading capacity of 400 kg as standard with a 500 kg optional upgrade – it is one of the strongest and largest coach cassette lifts on the market.
Ideal for retro-fitting or new coach builds
This disabled access lift for wheelchair passengers has semi-automatic operation with only the platform extension and handrail requiring manual deployment.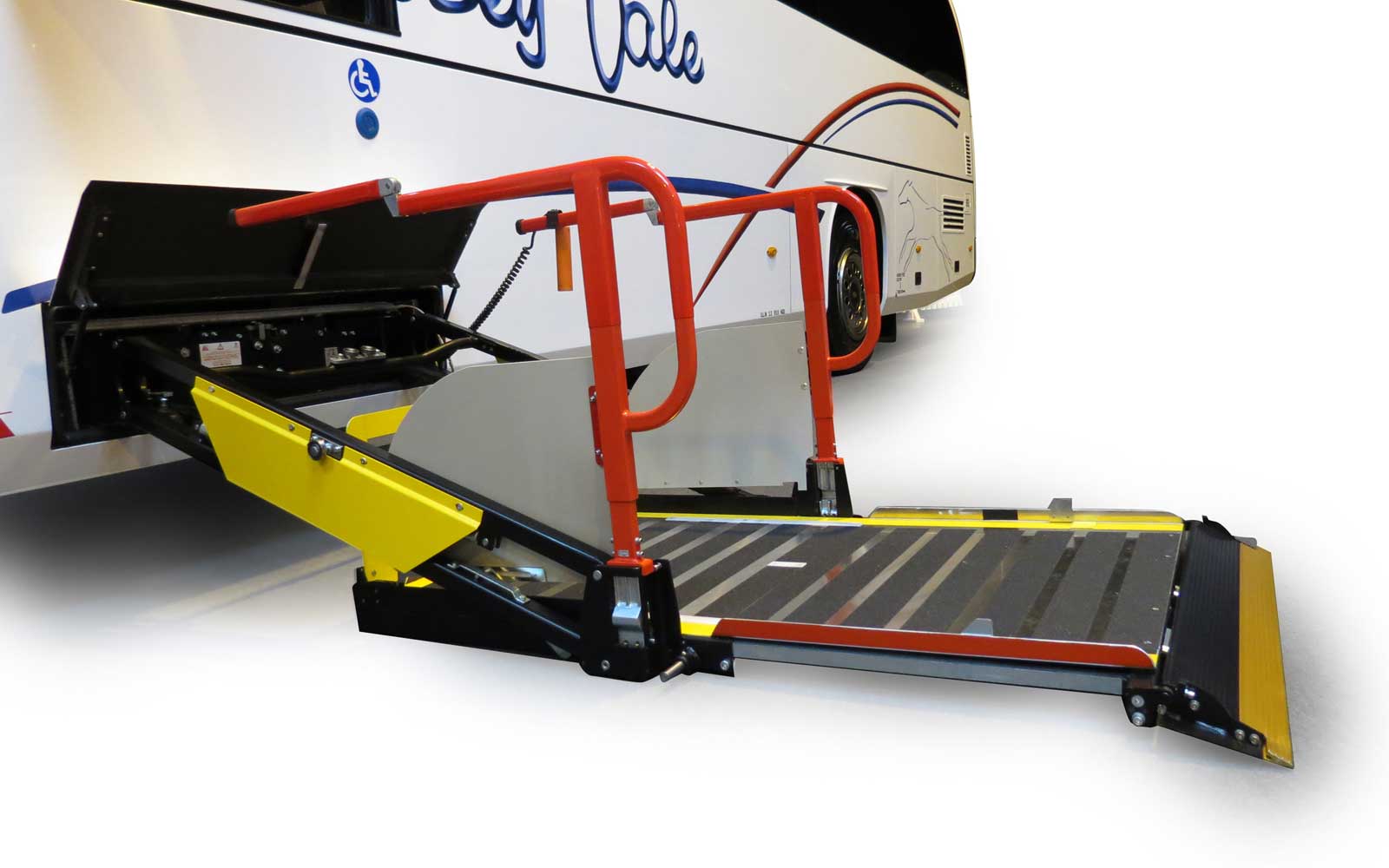 Housed in the bottom locker
Corrosion from external environmental elements is avoided so lift performance is maximised. Anti-rattle features are fitted as standard so no additional noise is experienced with the lift installed.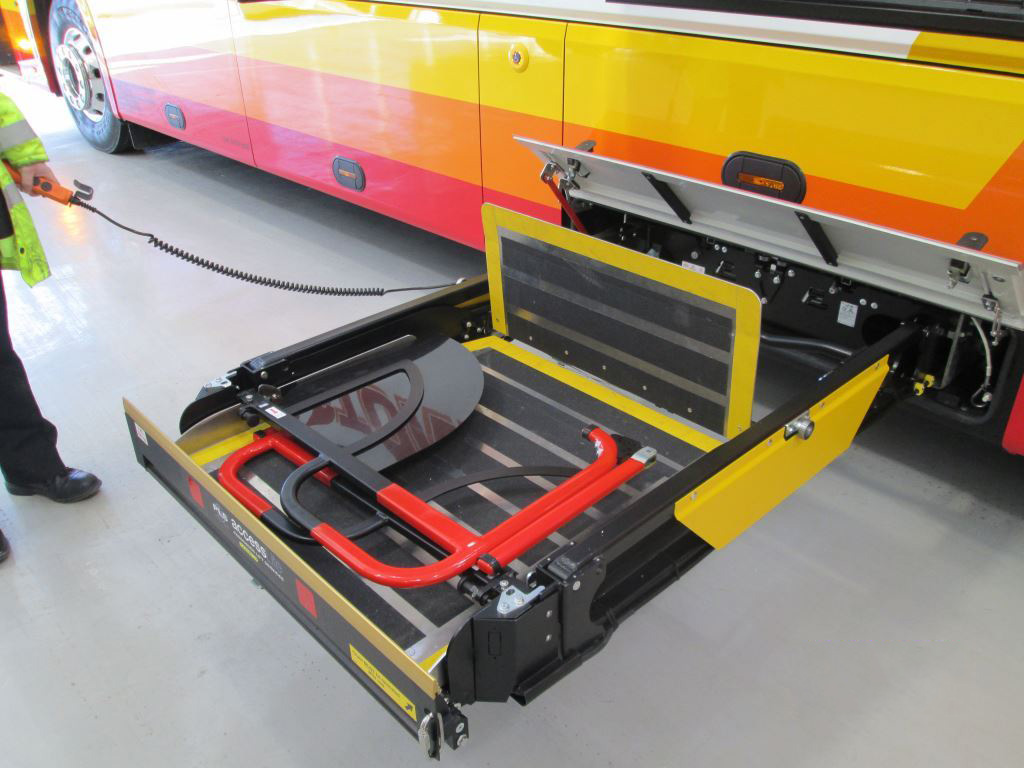 Internal locker space maximised
Despite its significant size, internal locker space is maximised as the the lift is stowed in a compact cassette. There are a variety of platform lengths and widths available ranging from: 1.4 m to 2 m in length , and 825 mm and 925 mm in width .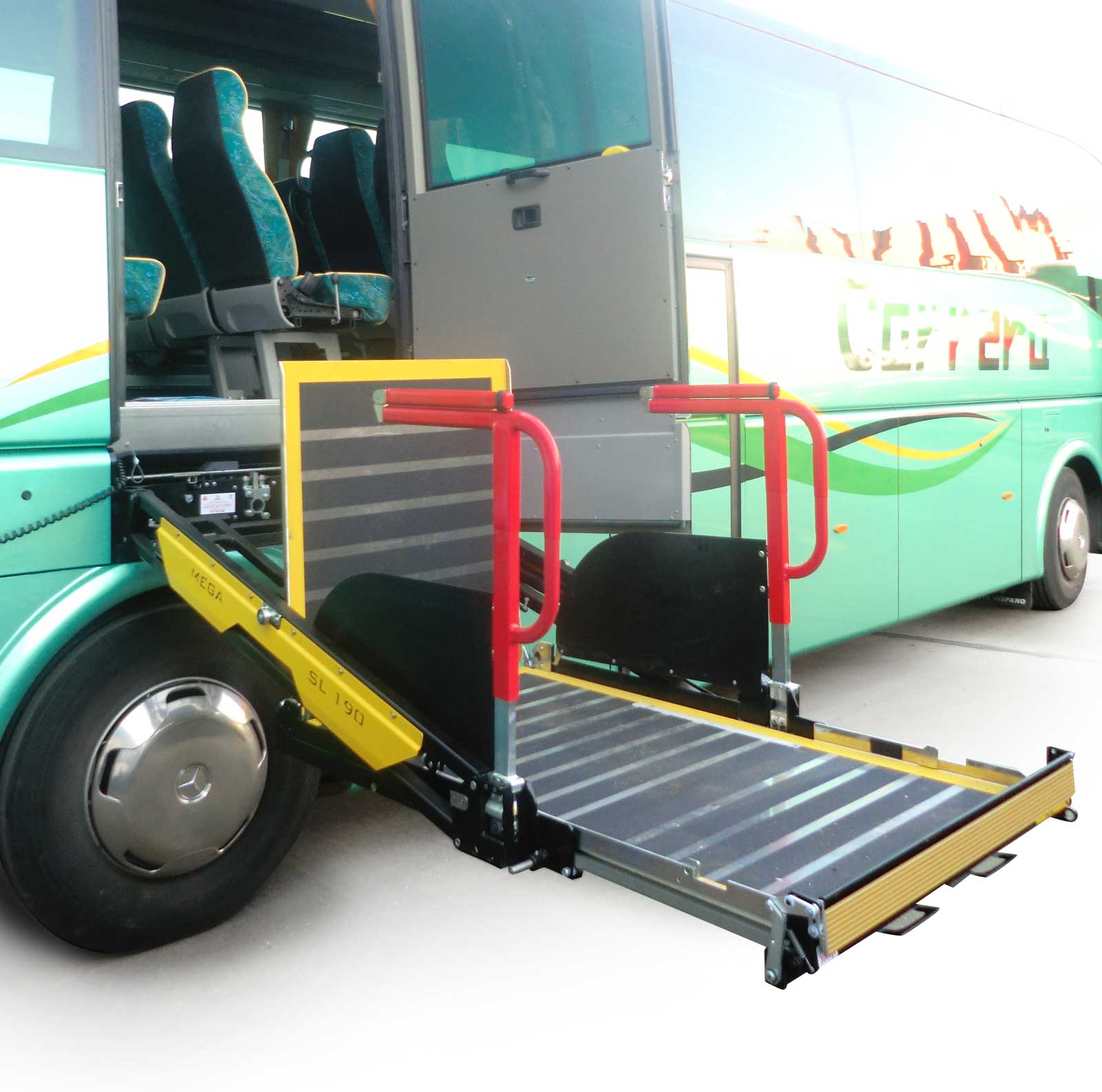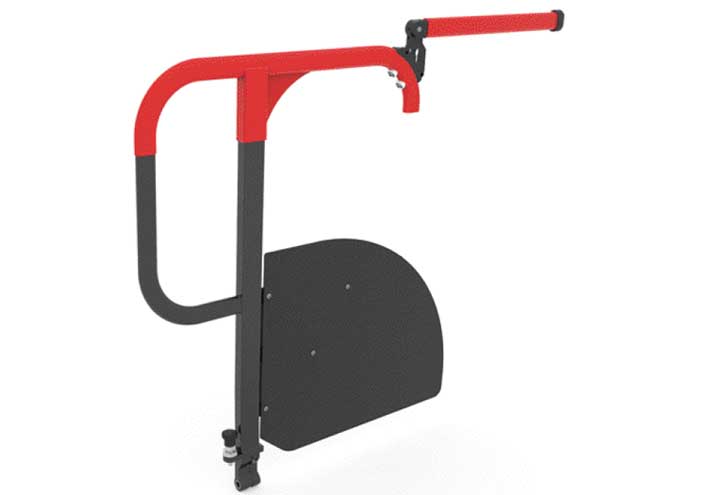 Extendable Handrails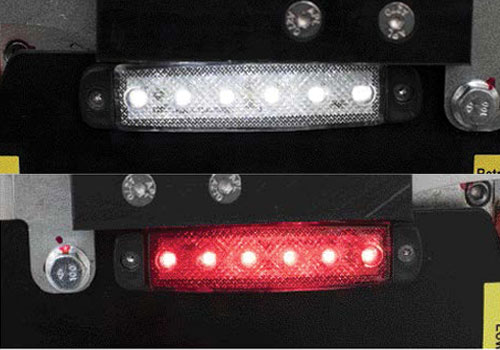 Flashing lights
Audible warning device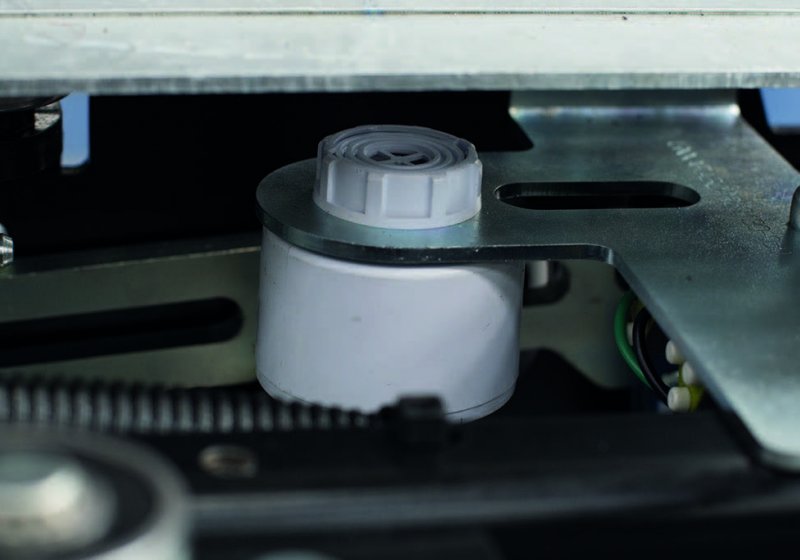 Cycle counter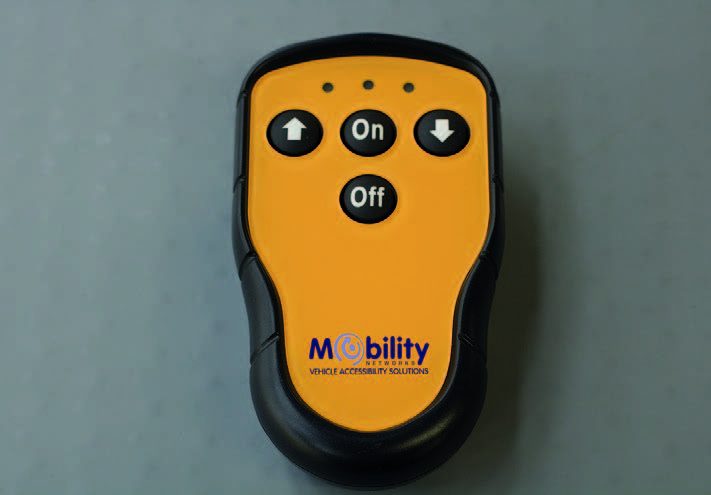 Remote control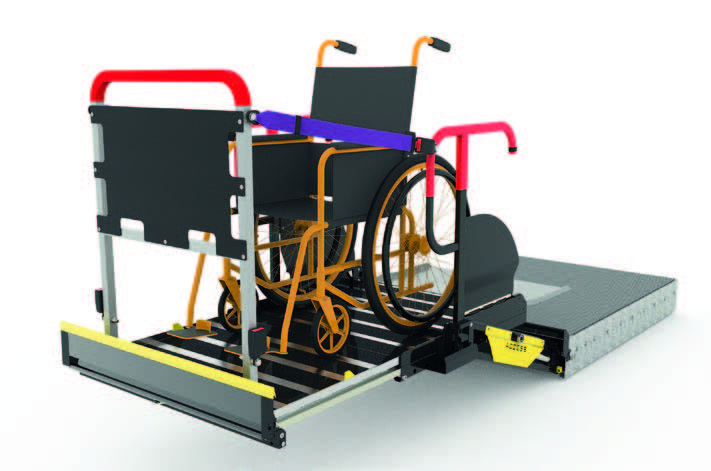 Stop safe ultra
Platform size
825 / 925mm (w) x 1410 / 1510 / 1610 / 2000mm (l)
Cassette size
1000mm (w) x 1550 / 2260mm (l) x 220 mm (d)
Max. lifting height
Up to 1700mm (Ground to vehicle floor)
Lift standard weight
230 - 270 kg
Standards
Fully PSVAR, DDA, COIF, SVTA and BS6109 Part 2 compliant
Certificates
SWL and CE certificates issued and ISO accredited production
Installation
LOLER Installation Compliance
Type approval
Meets ECWVTA (European Whole Vehicle Type Approval)